Johnny Mercer Theatre | Savannah, Georgia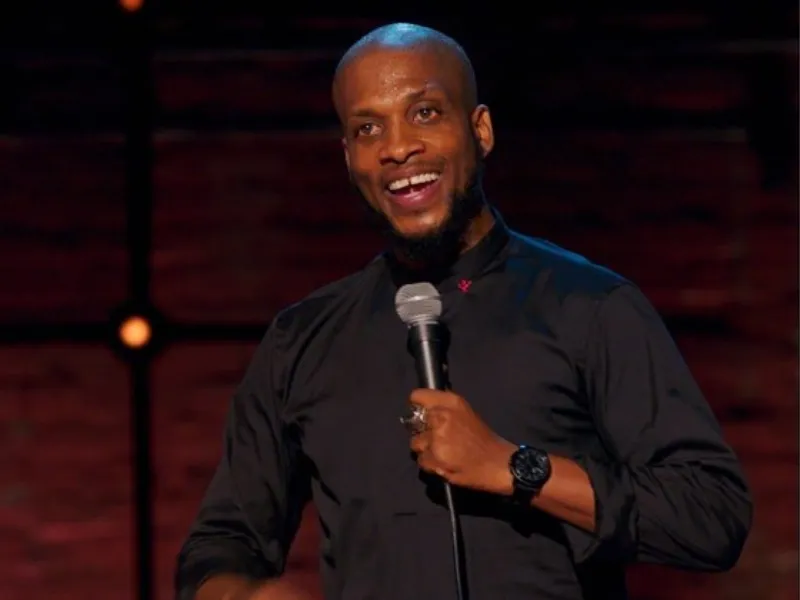 Spend your Saturday night with a spectacular stand-up star this April 6th as Ali Siddiq takes over the Johnny Mercer Theatre! The headlining comedian is an exceptionally talented storyteller who suffers no shortage of clever hooks and tickling twists—not unlike the legendary Richard Pryor himself. Siddiq's first appearance on-screen was in HBO's Def Comedy Jam, though he has since launched a successful career with his critically praised specials. Among these are "The Domino Effect," its sequel, and the hour-long "Ali Siddiq: It's Bigger Than These Bars." His inevitable breakout kicked off during his time with Comedy Central when he first told his iconic "Mexicans Got On Boots" story. Siddiq was also named the #1 Comic to Watch in 2013, and honestly, he pretty much still is. Now, the stand-up artist has announced his "I Got A Story To Tell" Comedy Tour, a nationwide series set for 47 shows, including one at the timelessly elegant Johnny Mercer Theatre. Book your seats now!
One of the most memorable voices in today's stand-up scene is coming your way, and he's hellbent on making you howl in absolute hilarity! The "I Got A Story To Tell" 2024 Comedy Tour brings you the sensational Ali Siddiq on his BIGGEST outing yet, slated for a 47-date trek across North America from December to June. These visits will include a one-night-only show here at the Johnny Mercer Theatre LIVE on Saturday, April 6th!
"This was one of the best overall shows I've seen in a while! Ali was personable, funny, relatable, and so entertaining. I'm definitely a new fan!"
Ali Siddiq is, without a shred of doubt, an astonishingly skilled storyteller who can even rival stand-up legends Richard Pryor and George Carlin! Due to his unique experience behind bars, our main act offers tales no other artist can, and he's got a supernatural sense of pace and delivery that never fails to knock the air out of even the toughest crowds.
Based out of Houston, Texas, Ali Siddiq works as a comedian who frequently forays into writing and public speaking. His most recent ventures feature hysterical yet hard-hitting anecdotes from his adolescent years up to his eventual incarceration: The Domino Effect (2022) and its sequel, The Domino Effect 2: Loss (2023). Siddiq released these specials on YouTube, attracting millions of views and universal acclaim.
He made his first TV appearance on HBO's Def Comedy Jam in 2008 and was declared the #1 Comic to Watch by Comedy Central in 2013. During his work with the network's This is Not Happening series, Siddiq shared his now-iconic "Mexicans Got On Boots" story, a hilarious retelling of a prison riot back in his inmate days. The comedian has kept busy since then, starring in several acclaimed projects such as "Ali Siddiq: It's Bigger Than These Bars" one-hour special and comedy albums "Damaged Goods" and "The Prison Manual."
Laugh your worries and wrinkles away at Ali Siddiq's Saturday night stand-up on April 6th at the Johnny Mercer Theatre! Situated at the Savannah Civic Center, this renowned performing arts venue presents an elegant stage, pristinely lit to elevate Siddiq's larger-than-life presence. It can also comfortably seat over 2,500 guests and enrapture them with an intimate indoor ambiance. Hit the button above and get your tickets today!