Johnny Mercer Theatre | Savannah, Georgia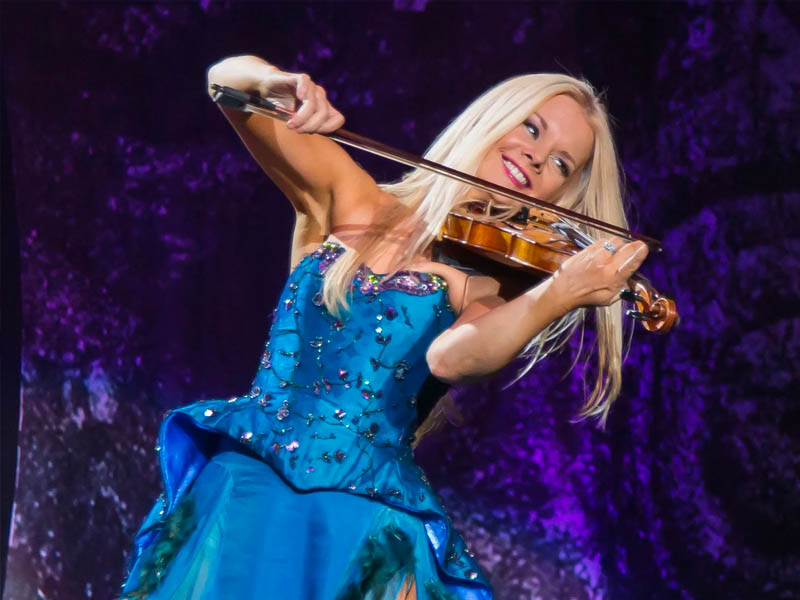 Celtic music fanatics can look forward to an excellent spring season! The all-female Irish ensemble Celtic Woman just announced a slew of dates, and it's set to deliver some wildly exhilarating spectacles in select cities! Making their way to North America all the way from Dublin, Ireland, Celtic Woman is celebrating their 20th-anniversary tour with a bang! Lucky for fans in Georgia, you will get a piece of the action as the quartet makes a pitstop in Savannah on Sunday, 10th March 2024! Known for their incredibly captivating voices and instrumentals, Celtic Woman will be lighting up the Johnny Mercer Theatre with their unprecedented hits! Fans can look forward to authentic and groundbreaking Celtic music as Mairead Carlin, Tara McNeil, Muirgen O'Mahony, and Emma Warren deliver their brand of music to listeners! The Grammy-nominated group has consistently wowed audiences wherever they go, and their show at the Johnny Mercer Theatre will be no exception! So hurry and score tickets now through the Get Tickets link before it's too late!
There's no group quite like Celtic Woman, The quartet is a prolific purveyor of new-age music, particularly folk music unique to the Northwestern Celtic people. This brand of music has been infused with contemporary, pop, classical, and crossover elements - creating Celtic Woman's unique plethora of sounds. Emerging in 2004, the group has paid homage to the music of the ancestors and cleverly mixed it with modern sounds. This unique blend of tunes has captivated listeners across the world. Despite being a group with a niche sound, Celtic Woman has sold over nine million albums worldwide.
This 2024, Celtic Woman celebrates their 20th anniversary with a whopping 60-plus shows across North America. Kicking off in February, the talented ladies of Celtic Woman will continue their mission of delivering uplifting performances. Fans can anticipate breathtaking harmonies and outstanding instrumentals. The group will perform their career-spanning hits, ranging from their 2005 self-titled debut album to their latest effort, Postcards from Ireland, released in 2021. As Celtic Women celebrates this unbelievable milestone, fans can expect an exhilarating setlist packed with outstanding stapes.
Celtic music is a traditional folk music originating from the Northwestern region of Europe. Celtic music is often rich with melodic variations and harmonies. The music of Ireland had always been defined as Celtic. Celtic Woman infuses their traditional music with contemporary elements. The resulting sound has resonated well with audiences around the world. Hence, the group has achieved great commercial success across the globe. Their exemplary work has also resulted in numerous accolades, including a European Border Breakers Award and a Grammy nomination for Best World Music Album in 2017.
This spring, Celtic Woman drops by the Johnny Mercer Theatre for their stop in Savannah, Georgia. The venue has especially been selected for its excellent reputation in hosting many of Georgia's most exciting concerts and events. The venue has been home to professional ballets, Broadway musicals, comedy shows, concerts, and more. Fans are guaranteed the ultimate entertainment experience thanks to Johnny Mercer Theatre's state-of-the-art facilities, plush seating, top-tier sound and light technology, and great customer service.
Score tickets now and catch Celtic Woman at the Johnny Mercer Theatre on Sunday, 10th March 2024! Tickets are now available!