Johnny Mercer Theatre | Savannah, Georgia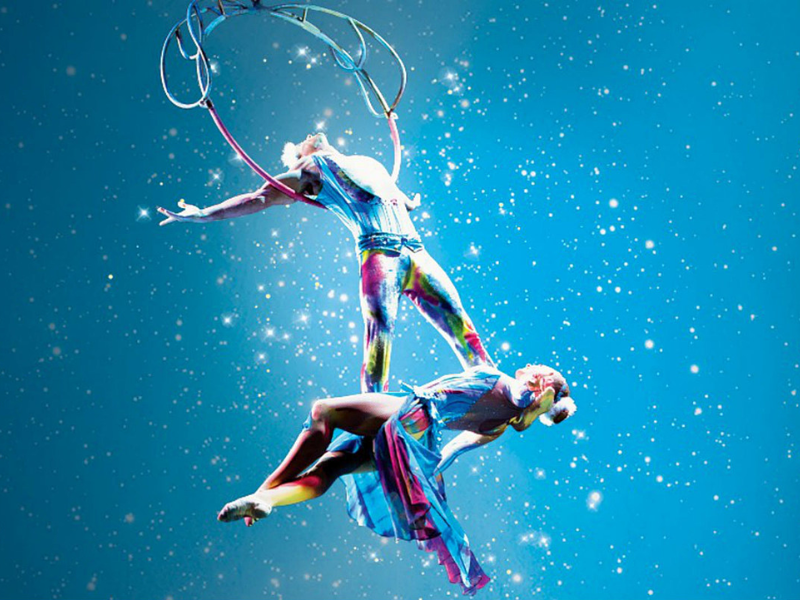 Hitch a ride on the holiday winds as Cirque Dreams: Holidaze comes around on November 26 at the Johnny Mercer Theatre. Let your inner child rejoice as the Cirque Dreams troupe enthralls you with otherworldly feats of circus acts and acrobatics. In ninety action-packed minutes, audiences will enjoy a dancing swirl of colors as classic holiday characters dance into life dressed in 300 unique costumes. Toy soldiers, aerialists, penguins, and more move to the melodies of an original score, featuring familiar jingles reimagined, such as "Carol of the Bells." Founded by Producer Neil Goldberg, this rollicking winter festival has been spreading awe and joy for thirty years and counting. Now, it returns for its seasonal round of exhibitions, with a seven-week schedule visiting seventy cities. Its stop here in Savannah, Georgia, will land at the Johnny Mercer Theatre—an intimate indoor venue emphasizing ambiance and comfort. Click it to book your seats for Cirque Dreams: Holidaze LIVE this November.
Welcome the early arrival of the holidays on November 26 as the Cirque Dreams troupe comes flying in with its yearly Holidaze special! Neil Goldberg's circus franchise found its footing three decades ago, and it seems to get even more extravagant by the year. The death-defying production sets off for its annual outing—sixty shows spread through seventy cities within seven weeks, coast-to-coast across North America. On a Sunday, November 26, the troupe will make its grand entrance in Savannah, Georgia at the Johnny Mercer Theatre.
"A new set of eyes should be added to my Christmas list as mine must not be working correctly. There's no way the stunts I witnessed occur on stage actually happened as most of them aren't humanly possible."
Gasp in absolute awe as the Cirque Dreams company breathes life into legions of holiday characters in this ninety-minute yuletide festival. Outfitted in over three hundred vividly distinct costumes, actors and dancers move in sync to a festive original score, featuring modern renditions of classic jingles such as "Carol of the Bells" and "Rockin' Around the Christmas Tree." You haven't felt the MAGIC of the season yet if you haven't watched toy soldiers, penguins, nutcrackers, reindeer, and gingerbread men flit and flutter in elaborate ballet segments!
But wait! The Cirque Dreams experience is never complete without its iconic troupes of airborne acrobats and jaw-dropping acts of contortionism. Brace yourself for pure aerial artistry and mind-bending stunts because this production is teeming with them!
"I do think that so long as there are creative and inventive people such as those in Cirque Dreams, contemporary circus arts will always have a place in the entertainment landscape in our country because the ingenuity and creative ability of these artists and what the human body can do is really incomparable," Producer Neil Goldberg shared in an earlier interview.
"It's just an exciting experience for people to see. And there is so much going on onstage in this show that actually being in the balcony might even be better seats than close to the stage."
The Johnny Mercer Theatre will host the Cirque Dreams group this coming Sunday, November 6. Graced with a warm welcoming atmosphere, the modest indoor performing arts center is the PERFECT place for fans and families to watch the Holidaze special. Deluxe seats. Pitch-perfect acoustics. World-class comfort. Enjoy all these and more when you book your tickets for the most anticipated holiday event of the year!