Johnny Mercer Theatre | Savannah, Georgia
You are in for unfiltered humor from one of this generation's top comedians this September 23. The American comedian will bring the hilariousness of his "Sweet T Tour" to the Johnny Mercer Theatre and will surely entertain his fans with his unapologetic jokes and razor-sharp wit that will leave you laughing the night away! Tosh's fearless approach to comedy will not only make you giggle but will keep you on the edge of your seat. Witness the 48-year-old comedy star as he fearlessly discusses different themes through his clever punchlines. From the absurdities of modern life to the exciting pop culture nuances to social commentaries, Tosh's jokes and commentaries are always spot on. Join the comedy party this September 23 and let the Comedy Central star unleash your sense of humor. This is a show you don't want to miss. Reserve your tickets early by hitting the "Get Tickets" link.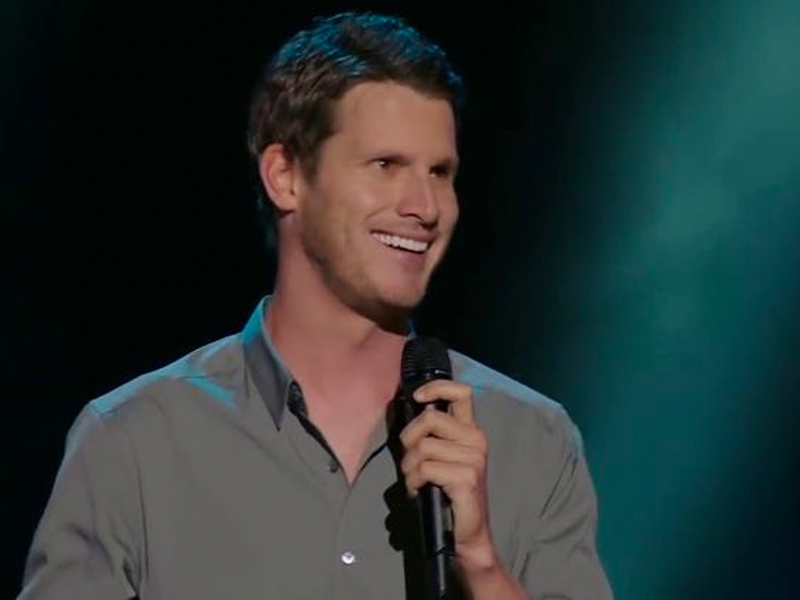 Daniel Tosh is an American comedian, actor, and producer known for being unapologetic, brazen, and having a scathingly sarcastic sense of humor. He is known as the host of the Comedy Central series "Tosh.0" for 11 long-running successful years. Tosh's comedy live performances are always well-received. According to Forbes, Tosh's 60-date nationwide stand-up tour was sold out in 2011, and in 2014 he performed another sold-out show for an average ticket of $161.94. His current net worth is over $20 million, and he has been in multiple films, like "Love Guru" and "Brickleberry," he was featured in various shows and produced and written a few comedy projects.
Born in Germany, Tosh graduated with a degree in marketing in 1996, but after moving to Los Angeles, attributed to working in the comedy club circuit as a stand-up comedian. At the 1998 Just for Laughs comedy festival, he appeared as one of the featured New Faces. Tosh's big career break came with an appearance in 2001 on the Late Show with David Letterman. After the Late Show performance, Tosh appeared on Jimmy Kimmel Live! and then followed by Comedy Central's Premium Blend. "Daniel Tosh: Happy Thoughts" became a sounding success in 2011 and gained 3.25 million viewers on its premiere. His blatant delivery of jokes and seemingly saying anything that passes his mind draws him away from other comedians. He's been a regular guest on many radio shows, including The Bob & Tom Show, Loveline, and Kevin and Bean, as fans are enticed by his sarcasm and brazen demeanor. In 2009, Comedy Central premiered "Tosh.0," showcasing internet video clips from around the world. The series lasted up to 2020 with more than 250 episodes making it the longest-running weekly live-action show in Comedy Central's history.
If you're looking to laugh, be bewildered, and be entertained this September, then strap up and mark your calendars because Daniel Tosh will be at the John Mercer Theatre this 23rd of September. The big US tour will be scoping over 19 live shows, prepared for Tosh's unwavering and impeccable charisma on stage. Look out for the "Daniel Tosh: Sweet T Tour" because he will be racking up the house with his not-your-usual and not-everybody's type of laugh-out-loud performance for a night you surely won't forget. Get your tickets now!