Johnny Mercer Theatre | Savannah, Georgia
Prepared and ready with over several years of experience under his belt, Desi Banks is fully equipped to fire things up and bring one of the most outstanding treks he has ever performed, "The Purpose Chaser" tour. The ultimate jack of entertainment, including acting, stand-up, and entrepreneurship, Banks will kick off his thrillfest of a trek starting in Baton Rouge, Louisiana, at the River Center Performance Arts Theater on August 18 and hit up major cities, closing in Charlotte, N.C., at the Knight Theater on December 31st. Known for delivering some of the most outstanding stand-up, Desi will leave you floored with his relatable and self-deprecating comedy. We've got tickets on sale right now for the Irving Plaza show on December 14th, and you've gotta snag yours right here and now before it is too late. So without even one iota of hesitation, click the "GET TICKETS" button now!!!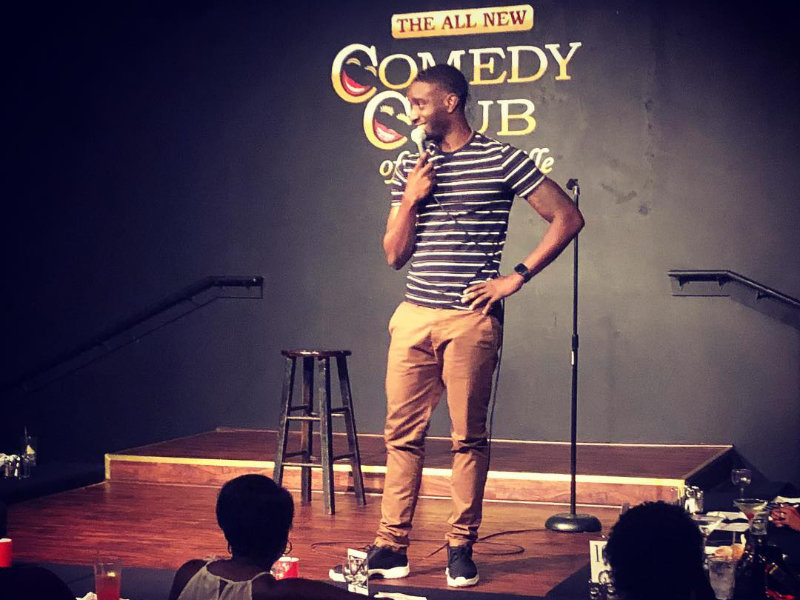 This is your chance to see Desi Terrell Banks at his finest. Climbing up the ladder as an up-and-comer, the comedian has been shaking thing with his razor-sharp wit and perfect comedic timing and now with more than 15 million social media followers grown organically across several platforms, he can claim to be one of the hottest talents around.
His previous 2022's 50-city trek was a mammoth success selling out dates across the board with over 50 000 concert tickets sold and if that is anything to go by, which it is, considering its astounding success, you can expect this one to be even better as moves things up to brand new levels.
The Altanta, Gerogia born and raised star started off by doing the comedy circuit as most would nowadays using social media platforms such as Instagram, Facebook, Twitter and YouTube, and posting up to four videos daily. Gaining traction and doing his thing, he has become a fan favorite at comedy clubs which effortlessly transitioned to bigger and better stages which he shared with the likes of Deray Davis, Mike Epps, Kountry Wayne Lavell Crawford and Gary Ownes.
As an actor, he has active since 2016 first being featured in TV series, "Ceam X Coffee." He then went on to play roles in major motion picture releases such as a Will Packer's "Little" and Terry J.Vaighn's "Merry Wish-Mas." He's also played the leading role in the indie-horror movie, "Haunted Trail." He's talents also caught the eye of legend Kevin Hart, who featured him in his Super Bowl 23 commercial for DraftKings.
With well over 3,500 original videos he has become a prolific content creator and his social media platforms can be often found with adoring comments from his many fans. Plus with his enviable reach, you can expect his audiences to swallow any of the remaining tickets but you've come to the best place to reserve yours. Act now and save yourself the heartache of missing out on what will this year's funniest event.