Johnny Mercer Theatre | Savannah, Georgia
Your early spring will not only be Closer to Fine but will be closer to folk rock music excellence as the Grammy award-winning duo Indigo Girls bring their "Look Long Tour" to the Johnny Mercer Theater. Multiply your excitement by the Power of Two this Saturday, April 15, at the famous Savanna, Georgia venue and immerse yourself in the heartfelt hits of Emily Saliers and Amy Ray. The duo is known to deliver intimate yet powerful performances, so you are certainly in for a treat. Prepare to sing along to hits like "Power of Two," "Galileo," "I Don't Wanna Talk About It," and "Closer to Fine," among many others. Get your tickets now and prepare to be amazed at how two acoustic guitars and two harmonizing voices make you feel the myriads of emotions. Score your tickets here by hitting the "Get Tickets" link.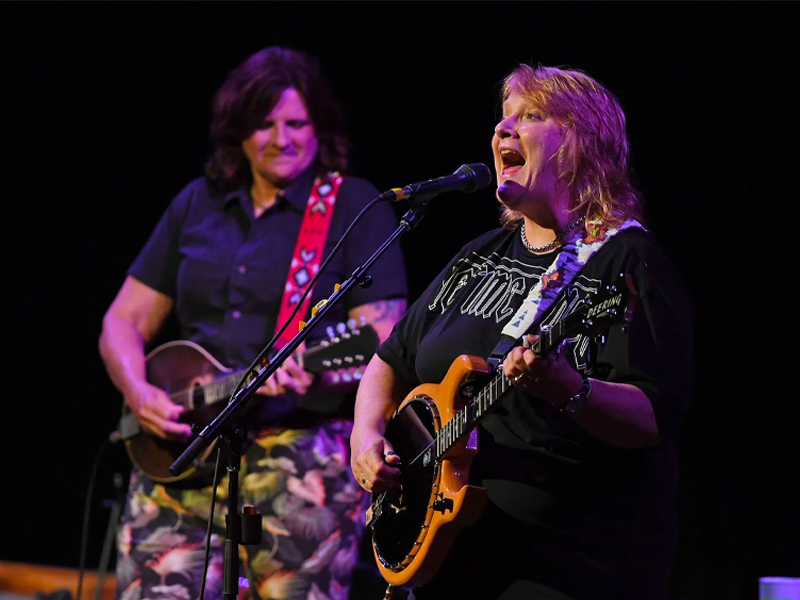 Known as one of the most influential duos in the Americana music scene, the Indigo Girls have significantly impacted the music world with songs containing catchy melodies and socially conscious lyricism. Composed of Amy Ray and Emily Saliers, the Indigo Girls started out playing together in high school at Emory University, performing weekly at a local bar. Amy and Emily don't usually write songs together throughout their work but are more of a compliment to each of their songs. In the early stages of their career, they released "Strange Fire" as their first record in 1987. And not long after, the power duo won a Grammy for Best Contemporary Folk Recording in 1990. After releasing nine record albums up to 2007, Indigo Girls started to release songs independently.
In 2009, "Poseidon and the Bitterbug" was released by IG recordings, the Indigo Girls' label, and was the duo's first independent release since "Strange Fire." The two are very politically active, advocating the causes of and holding benefit concerts for the environment, gay rights, rights of Native Americans, and the National Coalition to Abolish the Death Penalty. For many years they've established a recycling and public outreach program in their road tours. In June 2007, the Indigo Girls were part of the multi-artist True Colors Tour, which benefited the Human Rights Campaign and other organizations supporting the LGBT community. In 2019, the Indigo Girls won the Pell Award for Lifetime Achievement in the Arts, followed after that just recently in 2022, winning the Spirit of Americana/The Free Speech Award.
This dynamic duo will be on tour this year to promote their latest album, "Look Long." Amy and Emily will perform at the Johnny Mercer Theater on April 15. See them live for some good ol' folk rock music experience. Get your tickets now!