Johnny Mercer Theatre | Savannah, Georgia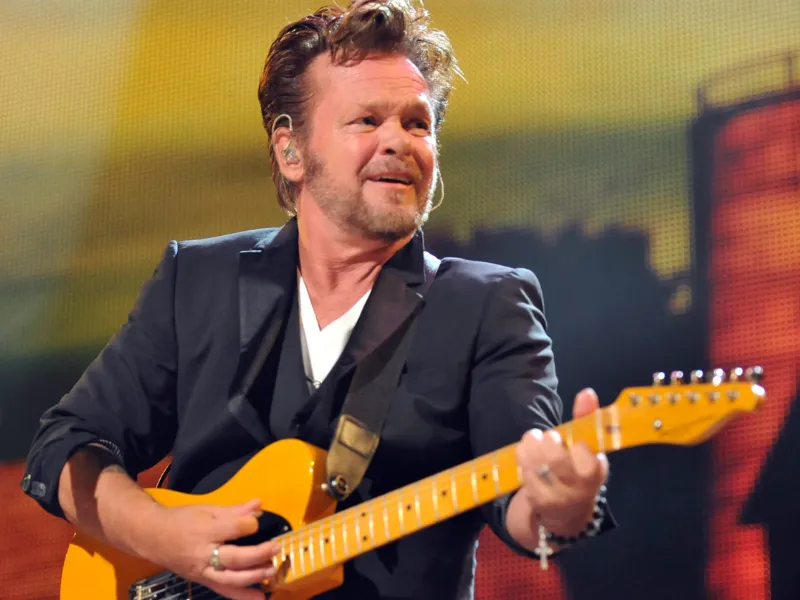 On Tuesday, April 23, Heartland Rock superstar John Mellencamp will return to the Johnny Mercer Theatre on top of his "Live and In Person Tour" 2024 spring series! Back on the road by popular demand, the feisty icon extends his national outing with 27 additional shows to support his latest studio album, the universally acclaimed Orpheus Descending. Six multi-platinum albums. Twenty-two Top 40 hits. Sixty million global record sales. John Mellencamp is an '80s legend who took the world by storm with his powerful voice and unmistakable riffs. He is the GRAMMY Award-winning singer-songwriter behind classic hits such as "Jack and Diane" and "Hurts so Good," as well as Billboard 200 chart-topping albums American Fool and Scarecrow. In 2008, he entered the Rock and Roll Hall of Fame in honor of his lifetime feats, followed by a Songwriters Hall of Fame initiation ten years later. Book your seats soon and watch John Mellencamp LIVE at the intimately backdropped Johnny Mercer Theatre!
He's feisty. He's pent-up. He's itching for one more unstoppable run of performances! John Mellencamp, the hero of Heartland Rock, announced a continuation of his sold-out "Live and In Person Tour," adding 27 new dates for 2024. This new nationwide stint will span the spring months, promoting the superstar's latest studio album until its show-stopping conclusion on April 23rd at the Johnny Mercer Theatre!
"Mellencamp is a master storyteller, whether he's singing a little ditty about "Jack and Diane" or the more soul-shaking "Rain on the Scarecrow." The Grammy Award winner, who was written off by critics in his early years, has long since been in league with the greatest American songwriters, and his live shows are always inspiring."
Orpheus Descending, released in June 2023, marks a significant milestone in John Mellencamp's extensive career as his 25th official studio album. Universally acclaimed in critic and public circles, it features eleven personally and politically outspoken tracks tuned to the earthy melodies of country, folk, and roots rock.
"Hey God"
"The Eyes of Portland"
"The So-Called Free"
"The Kindness of Lovers"
"Amen"
"Orpheus Descending"
"Understated Reverence"
"One More Trick"
"Lightning and Luck"
"Perfect World"
"Backbone"
With over 60 million records sold worldwide, John Mellencamp is an undeniably influential force in American music with his primal voice and eclectic rock arrangements. During his meteoric ascent in the 1980s, the singer produced a legendary series of Top 10 hits in the Billboard Hot 100 chart, which includes "Hurts So Good," "Crumblin' Down," "Small Town," and "R.O.C.K. in the U.S.A." His American Fool, Scarecrow, and The Lonesome Jubilee albums, meanwhile, are some of the period's classic song collections, breaking into the Billboard 200's highest ranks and attaining multi-platinum status.
John Mellencamp has received twelve GRAMMY Award nominations, winning Best Male Rock Performer in 1983, in addition to a Billboard Century Award, ASCAP Founders Award, and an Americana Lifetime Achievement Award. He was also inducted into two major Halls of Fame: Rock and Roll in 2008 and Songwriters in 2018.
The Johnny Mercer Theatre in the antebellum district of Savannah, Georgia, will host the visiting superstar LIVE on his tour's finale. A modestly sized and furnished performance venue, the theater provides an intimate atmosphere for the performance. Sink into first-class seats and listen to John Mellencamp's vocal power reverberate through you this Tuesday, April 23rd. Get your tickets today!