Johnny Mercer Theatre | Savannah, Georgia
"Y'all ready for this?" If you're reading that with a Southern accent, then you probably are familiar with the comedian Kountry Wayne and all his crazy antics on stage. Thus, you might want to check out his new comedy tour, "Help Is On The Way," which will be stopping at the Jonny Mercer Theatre on May 6, 2023. Join the Georgia-based comedian in an evening filled with comedic storytelling and self-deprecating humor that will leave you laughing in your seats. Wayne is skilled in assaulting the audience's funny bone with his comedic timing, punchlines, and charisma, which are distinctively his. Get your tickets now and let Wayne's comedy show add color to your Saturday night.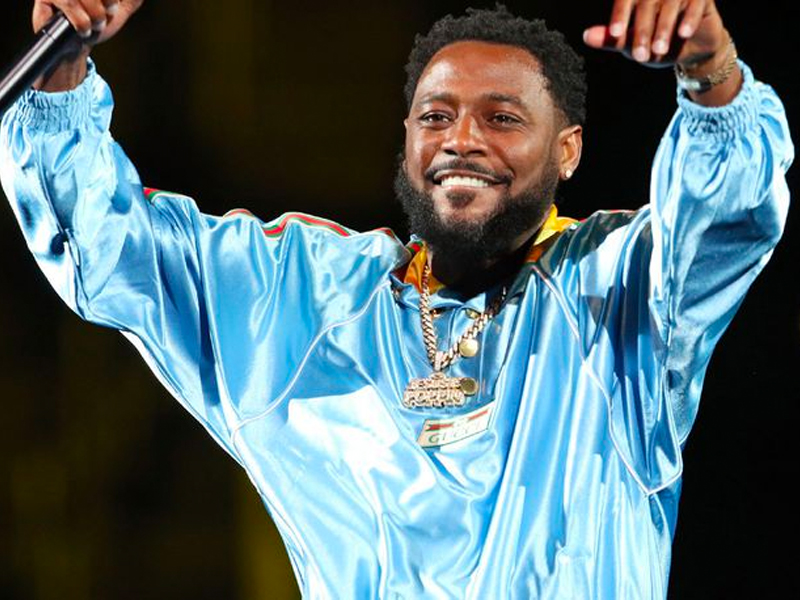 After posting a series of hilarious video sketches on Facebook in 2014, the naturally funny Kountry Wayne has garnered a large following on social media. Thanks to his organic way of making jokes and undeniable charisma, he was able to propel himself to the forefront of the American entertainment industry.
Born in Waynesboro, Georgia, Wayne started doing stand-up at the tender age of 16. He wasn't only funny, but he also tried his hand at rapping for a while before abandoning it. In his stand-up routines, Wayne frequently makes fun of his humble upbringing and twangy Southern drawl, which helped him immediately develop a devoted fan base. Since then, he has risen to become one of the most successful comedians worldwide, with gigs across the United States and Canada consistently selling out. Kountry Wayne has done both stand-up and guest roles in movies and TV shows. Some of the movies in which he has appeared are "Brazilian Wavy" (2016), "The Turnaround" (2017), and "Holiday Heartbreak" (2020).
Known for his hallmark catchphrase, "Y'all ready for this?" Wayne has been active in stand-up comedy and has performed several times throughout the country. This 2023, the Georgia native will embark on a comedy tour dubbed "Help is on the Way." The 37-city tour will commence on Feb. 3 in Denver and conclude on May 27 in Baton Rouge. The series of shows will stop at some major cities across the US and Canada, including Nashville, Detroit, Toronto, Philadelphia, and Phoenix, among many others.
Catch him this Saturday, May 6, at the Johnny Mercer Theatre as he brings his "Help is on the Way" tour to his home state's famous venue. This is one of the two shows the comedian is set to perform in Savannah, Georgia, which will be taped for his upcoming one-hour comedy special. So be sure to be there and be a part of the comedian's career-defining show. Get your tickets as early as today. Hit the "Get Tickets" link to purchase yours now!