Johnny Mercer Theatre | Savannah, Georgia

Mary Davis makes her phenomenal return this fall with The S.O.S. Band! For ten years, the singer who had a successful run with the legendary R&B-funk sensation, The S.O.S Band, will be touring with the band and performing a much-awaited show at the Johnny Mercer Theatre on Saturday, 15th October 2022! Get ready for a wonderful night packed with hits, such as "Take Your Time," "Just Be Good To Me," and "Tell Me If You Still Care." Enjoy the best of '80s R&B when you come and see Mary Davis before she retires! Hurry and grab your tickets now!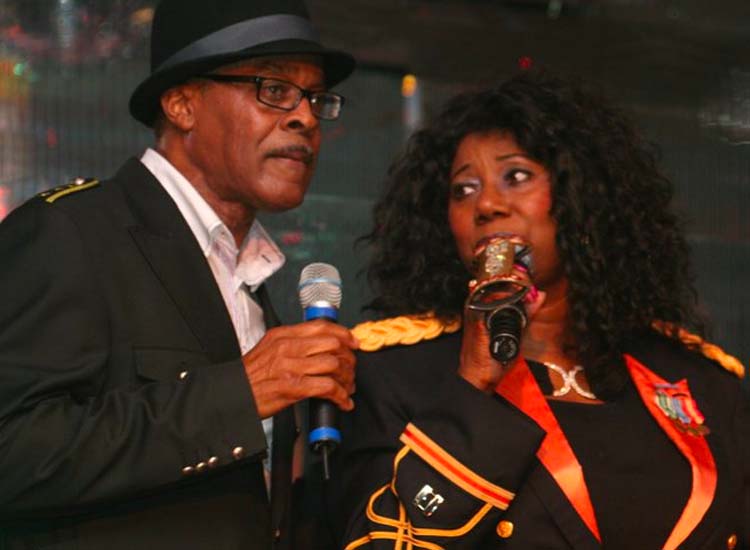 The S.O.S Band is an R&B group that emerged in 1977 in Atlanta, Georgia. The band's lineup consisted of original singer Mary Davis, keyboardist Jason Bryant, saxophonists Willie Killebrew and Billy Ellis, drummer James Earl Jones, and bassist John Alexander Simpson. Back then, the band was called the Sounds of Santa Monica, and they regularly performed at the Regal Room, a famous Atlanta nightclub. After signing with Tabu Records, the band was renamed Sounds of Success (S.O.S.). The band released the debut single, "Take Your Time (Do It Right)," which was co-written by singer-songwriter Sigidi Abdulla and Harold Clayton. The song became the number 1 disco song in 1980 and peaked at number 3 on the Billboard Hot 100. After the charting success of their debut song, the band dropped their self-titled debut album. The record sold over 800,000 copies, earning a gold certification in the U.S.
In the following years, The S.O.S. Band dropped a couple of highly-acclaimed follow-up albums like Too and III. In 1983, they released another gold album titled On the Rise. The fourth studio effort peaked at number 7 on Billboard's R&B chart. On the Rise also became the band's international breakthrough, entering New Zealand and Netherlands charts. Three years later, Mary Davis recorded her last album with The S.O.S. Band, Sands of Time. The album spawned the hit "The Finest," which peaked at number 4 on the R&B charts.
In 1991, The S.O.S. disbanded after the loss of key members. But Mary Davis and Abdul Ra'oof revived the band and started touring and releasing music. Mary Davis, who was the key signature sound of The S.O.S. Band, now performs their colossal hits and fan favorites. If you want to relive the '80s by seeing one of the top singers of the era, then you should score your tickets now to see Mary Davis's Final Encore & The SOS Band at the Johnny Mercer Theatre!