Johnny Mercer Theatre | Savannah, Georgia
Matt Rife is one of comedy's up-and-coming rock stars. His charm and charisma leave showgoers well captivated, while his quick wit and superb comedic timing leave them rolling over with laughter. The man is a complete hero, and now that he has announced his brand new "PROBLEMATTIC WORLD TOUR," he is going to bring "the funny" in style to fans everywhere. The trek promises to be huge, and fans are already super excited, pronouncing that they have already bought their tickets, which means there aren't that many to go around. Fortunately, we've got your back. Right here and now, you can score yours for the show at the Johnny Mercer Theatre on Saturday, October 28, 2023, by clicking the "GET TICKETS" button located above. This one is going to be the biggest comedy show of the year, and everyone is going to be there, so make sure you secure your spot before it is too late.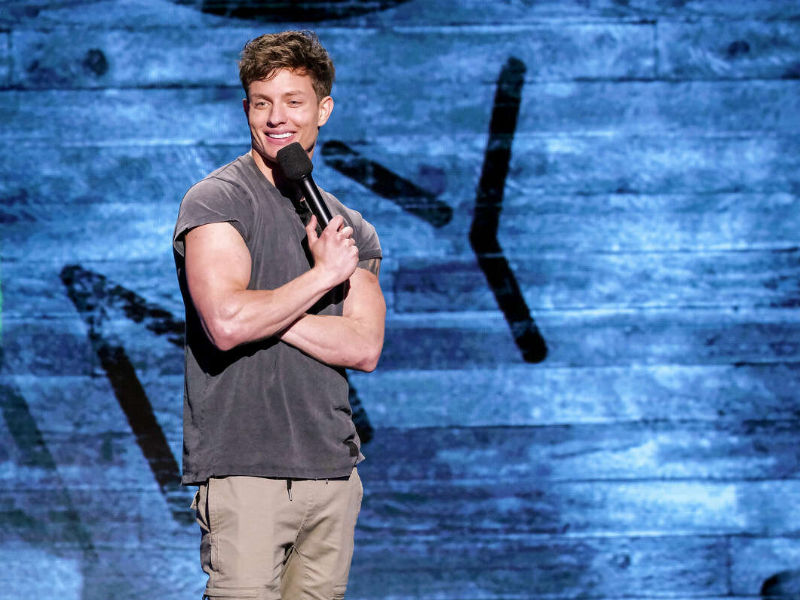 Can good looking men be funny? Well, Matt Rife is here to answer that question, and the answer is a resounding, YES! …but who is the man, and what is he all about? Unless you've been living under a rock, you've probably come across some of the man's work and the fact that he is on his biggest tour to date.
Rife was born in North Lewisburg, Ohio, on September 10, 1995. He started performing comedy at the tender age of 15 and, with sheer determination, managed to share the stage with the biggest names in the game, like Mike Epps, Deray Davis, Dane Cook, Nick Cannon, Finesse Mitchell, and the list goes on.
Using social media to his advantage, he has released two self-produced comedy specials, "Only Fans" in 2021 and Matthew Steven Rife in 2023. Not only that, he has amassed a huge following on the video platform Tik Tok, with over 14 million followers, and the number is growing.
He has made appearances for over a decade on television shows as well as movies, including on the small screen, "Brooklyn Nine Nine," "Fresh Off the Boat," and becoming the youngest cast member on Nick Cannon's impressive improv show, "Wild N' Out," where he holds the honor of being the youngest cast member on the set, as well as competing on NBC's comedy competition series, "Bring the Funny," and on the big screen, "Wolf Mountain," and "Just Swipe."
His star is on the rise, and there are no signs of it slowing down. Take, for example, the fact that he recently sold out shows from Hawaii to New York for his up-coming tour, "PROBLEMATTIC." It's as if he was made to do this.
The new tour promises to be one helluva funny escapade, and you really don't want to miss out on any of the action, regardless of whether you're a seasoned comedy aficionado or just want to watch something different. With his legion of followers, you can expect tickets to sell out at an incredibly fast rate, to the point where there will be nothing left, so make sure you act now and reserve your spot right on this website before it is too late.
It will be one of the best decisions you make all year.