Johnny Mercer Theatre | Savannah, Georgia
This winter, you can enjoy the timeless music of Kansas at the Johnny Mercer Theatre in Savannah, Georgia! The show is part of the legendary band's commemorative tour, titled Another Fork in the Road, to celebrate their 50th Anniversary! On Friday, 1st December 2023, Kansas will deliver an electrifying setlist packed with classic hits spanning five decades of their phenomenal career! Fans can expect iconic hits, including "Carry On My Wayward Son," " Dust in the Wind," "Point of Know Return," and "Play the Game Tonight." If you want to join this epic celebration, then score tickets now to see Kansas light up the Johnny Mercer Theatre!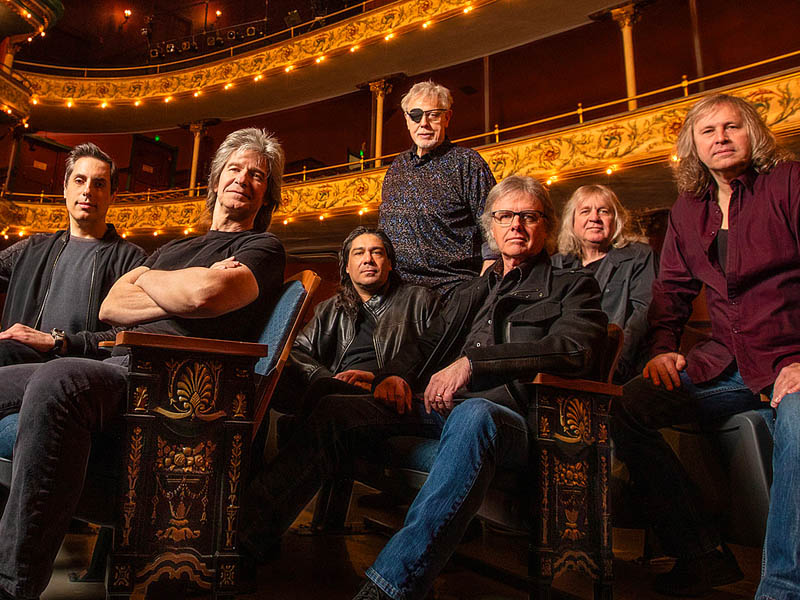 Kansas has been creating timeless rock hits since the '70s. The band dominated the rock charts with multi-platinum-selling albums like Leftoverture, Point of Know Return, Monolith, and the compilation album Two For the Show. The band's phenomenal hits like "Carry on My Wayward Son," "Dust in the Wind," "People of the South Wind," and more helped them catapult their fame to incredible heights. During this period, Kansas was at their prime and their cult grew into a massive fanbase. Kansas notably sold out New York's Madison Square Garden and other large venues. These live performances were recorded and put in the band's first double live album, Two for the Show, which notably went platinum shortly after being released.
Kansas' discography spans almost five decades, and they have earned four golds, two platinums, and three quadruple platinum certifications. The band has sold over 30 million albums in total and received wide critical acclaim for their records and concerts around the world. Last year, the band dropped their latest compilation album, Another Fork in the Road – 50 Years of Kansas. The record notably features all the Kansas classics. Fans have revered the effort for its extensive three-disc compilation.
You can experience the legendary band's music live at the Johnny Mercer Theatre by securing your tickets now!