Johnny Mercer Theatre | Savannah, Georgia
The absolutely incredible bouncing Irish lads and lasses are back! Riverdance, returns for a 25th year special, the evocation of the Riverwoman, as she moves through the dawn of history as the river moves through the land. Get your tickets for the show at Johnny Mercer Theatre on Tuesday, February 21st, 2023. You do not want to miss out, it's a brand-new production with all new choreographed scenes, featuring magical new music, making it the longest Irish jump, and dance, and twirl session ever!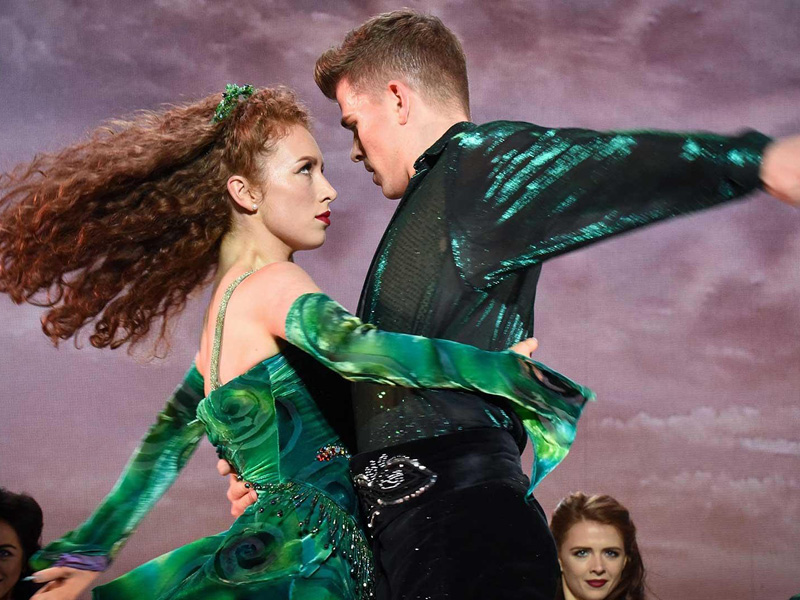 Riverdance is a theatrical show that consists mainly of traditional Irish music and dance. It was originally presented as an interval filer, during the 1994 Eurovision Song Contest in Dublin. The audience reaction was astounding, in that the performance received an unheard of occurrence – a standing ovation.
Riverdance the Show, was opened in Dublin in February 1995, and the five-week run was sold out within three days of the tickets going on sale. In response to the Rwandan genocide of May/June 1994, the RTÉ video 'Riverdance for Rwanda' was launched to help raise money for Irish relief agencies in Rwanda. The video raised $500,000 for the cause and sold 100,000 copies in a week.
Following phenomenal success in Dublin and London in 1995, Riverdance travelled to the United States for the first time in March 1996. Finance and rumor abounded during a turbulent period of 1997 to 2000, with members leaving and the management down scaling the performances to venues more suitable to the cast size and choreography demands. Since then, the show has visited over 450 venues worldwide and has been seen by over 25 million people, making it one of the most successful dance productions in the world.