Johnny Mercer Theatre | Savannah, Georgia
Bonnie Raitt will make you feel the love through her timeless music this Friday, November 11, at the Johnny Mercer Theatre. The 72-year-old singer-songwriter will return to the live stage with "Just Like That …", her national tour that runs from April to November this year. Grab your tickets for her Savannah, Georgia stop and prepare to be enthralled by Raitt's lush and buttery voice that ages like fine wine. Prepare to sing along to her classic hits such as "I Can't Make You Love Me," "Have a Heart," "Something to Talk About," and "The Thing Called Love," among many others. With her special guest Marc Cohn, Raitt will also entertain Georgia fans with her new songs from her most recent album, "Just Like That …" Don't miss this chance to see this iconic singer perform. Grab your tickets now!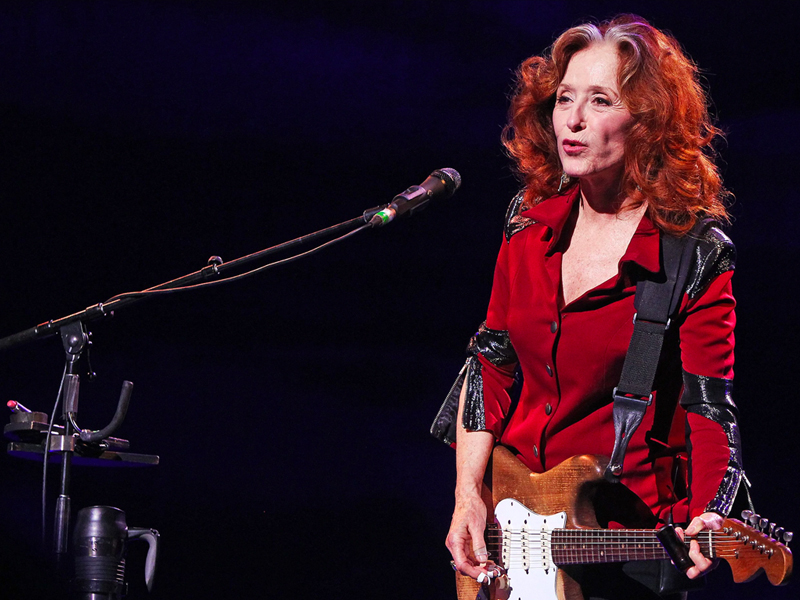 Being on the roster of Rolling Stone's list of the "100 Greatest Singers and Guitarists of All Time," Bonnie Raitt is a household name that needs no introduction. Although Raitt has enjoyed a commercially successful career over the years, it wasn't an overnight success for the singer. Her first few albums in the 70s were all critically acclaimed, but it was only in the late 1980s that she became an international sensation. The albums "Nick of Time," "Luck of the Draw," and "Longing in Their Hearts" solidified her place among the greats in the industry. All albums sold millions worldwide and gave the world countless hits such as "Something to Talk About," "Love Sneakin' Up On You," and the ballad "I Can't Make You Love Me."
She remained relevant over the years by being active in the touring circuit, selling out arenas, stadiums, and amphitheaters. She continued to release albums in the 2000s and 2010s and had won several awards in the process. Raitt has 12 Grammy trophies under her name, including the Grammy Lifetime Achievement Award. She was also inducted into the Rock and Roll Hall of Fame. She has sold over 17 million records to date, and that figure will surely go up as she releases her newest album, "Just Like That …." The album has already captured the attention of fans and critics alike while it scores on sales charts, radio airplay, and DSP playlists nationwide. This year, the 72-year-old singer-songwriter will be embarking on a tour to promote the said album.
"I'm so excited to reunite with one of my favorite, soulful artists and dear friends, Marc Cohn for our fall tour of the Southwest and Southern states," says Raitt. The feeling is mutual as Cohn shares, "I'm thrilled and honored to be Bonnie's special guest for a slew of shows this Fall. I've been fortunate to have toured with Bonnie in the past."
Cohn is a Grammy award-winning singer-songwriter and musician who is best known for the song "Walking in Memphis" from his eponymous 1991 album. Join these two amazing artists as they stop at Savannah, Georgia, for a memorable concert at Johnny Mercer this November 11. Tickets are now available. Click on the "Get Tickets" link to grab yours.