Johnny Mercer Theatre | Savannah, Georgia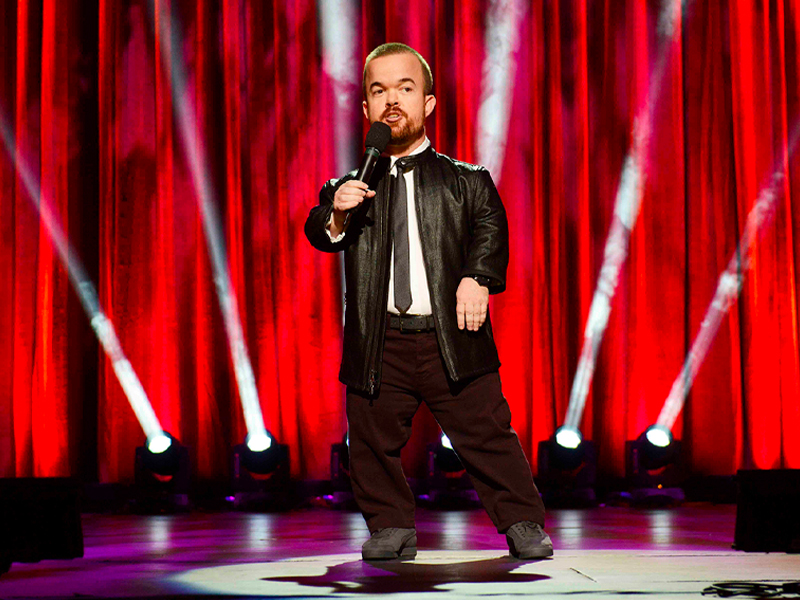 The Tiny Dynamo Brad Williams is all set to sport the playfulness of his self-deprecating humor this April 25 at the Johnny Mercer Theatre. The 40-year-old comedian, who is known for his unfiltered honesty and observational comedy, will bring his 2024 tour to the famous Savannah, Georgia, venue to give his fans an evening of unforgettable stage antics and never-before-seen stand-up comedy acts. If you are looking forward to an evening filled with engaging, hilarious storytelling and spontaneous audience interaction, this is the show for you. You won't fall short with Brad's comedy - no pun intended. In fact, big and boisterous laughter will envelop the entire venue, and you will undoubtedly find yourself laughing your arse off with his hilarious yet relatable jokes. So be sure to reserve your tickets as early as today by hitting the "Get Tickets" link. Sign up for our newsletter and get $5 off your first order! Get yours now!
Due to his unfiltered honesty and unapologetic self-deprecating humor, Brad Williams is undoubtedly one of the fasted-rising comedians in the past few years. Aside from his film and television presence, his social media following proves his prominent rise to the ranks of top-tier comedians. With over 320,000 followers on his Instagram alone, he is undoubtedly a rising star in the stand-up comedy scene. As a result, he has performed alongside some of the most prominent comedians, including Bob Saget, Jay Mohr, and Jim Jefferies.
He may look disadvantaged with his short stature, but don't let his looks fool you. Standing at only 1.32 m, Brad may appear harmless, but when he picks up the microphone, he can roast like he is a foot taller than Chapelle or go around circles around Kevin Hart and Jo Koy.
Even though Brad Williams is quickly becoming one of the most popular comedians in the industry, he started out just like every other comedian. A college drop-out at 19 years old, he started his career as an opening act for the comedian Carlos Mencia. It was a serendipitous encounter for the two comedians when Mencia made a joke about dwarves during one of his shows. It was at that moment when the young Williams almost stole the show from the comedian. His banter with Mencia was remarkable, and he dominated the show, leaving audiences totally amused. From then on, After that, the comedian was Mencia's opening act for a very long time. This job eventually landed him a spot on Mencia's "Mind of Mencia" show as a regular cast member.
His popularity has dramatically increased over the years, appearing on shows like The Tonight Show with Jay Leno, Laugh Factory, Jimmy Kimmel Live!, Deadbeat, and Laff Mobb's Laff Tracks, among many others. In 2011, he released "Coming Up Short," his first full-length comedy album, to critical and commercial success. Then in 2013, "Hi Ho" came out, and in 2015, "Fun Size" followed. In 2016, he delivered the critically acclaimed comedy special "Daddy Issues."
The comedian has been all throughout North America, in addition to his specials, movies, and TV shows. The 39-year-old comic will be embarking on yet another hilarious tour in 2024. On April 25th, "The Pint-Sized Comedy Powerhouse" will bring his show to the Johnny Mercer Theatre in Savannah, Georgia. If you're looking to have a good time and laugh all your stress away, you should check out this show. Tickets are now available, and you can get yours here by hitting the "Get Tickets" link.