Johnny Mercer Theatre | Savannah, Georgia
Hey, Dwight Yoakam fans! There's no doubt that the Honky Tonk Man will set the Johnny Mercer stage ablaze this March 30 with his performances of fan-favorite hits "You're the One," "Second Hand Heart," "A Thousand Miles from Nowhere," "I Sang Dixie," and many others. Grab your tickets as early as today and be ready for a concert decked out in Guitars, Cadillacs, and your best dance moves. Experience a night of hillbilly country music that will have you singing and dancing with the Grammy award-winning singer-songwriter. Whether you've been listening to Dwight Yoakam since the '80s or have only recently found his incredible music, you don't want to miss this show. This is your only chance to see him perform in person in Georgia this year, so don't miss out! Hit the "Get Tickets" link to secure your tickets today.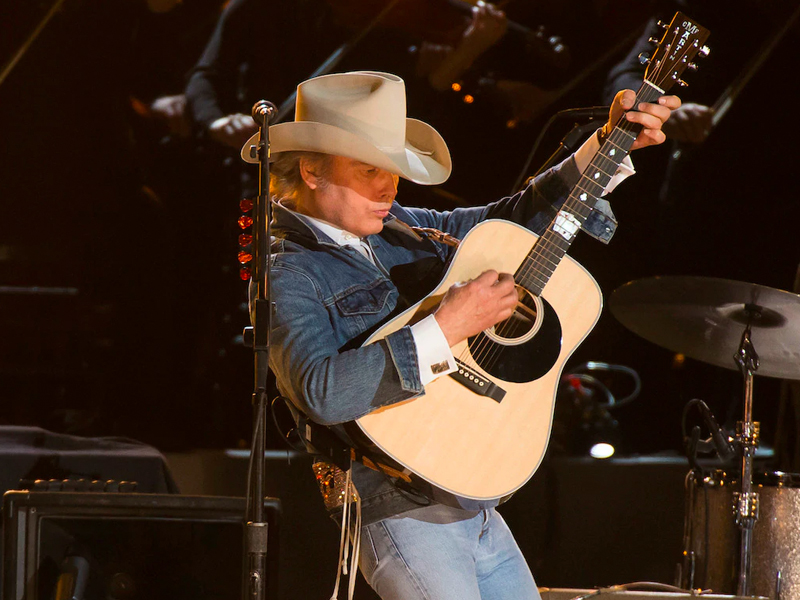 The multiskilled American singer-songwriter, actor, and film director, Dwight Yoakam, is well-known for his distinctive tenor vocals, unorthodox musical depiction, and excellent work on strumming his guitar. Even in his kick-off in the music industry, he has proven that he is not just an ordinary musician with his signature cowboy hat. Yoakam has a country music sophistication and was one of the first country musicians during his time to oppose the barrier of rock fans from country music fans.
As a songwriter, he wrote his songs entitled "Guitars, Cadillacs" and "It Won't Hurt"; both singles made it to the Hot Country Songs. Through his hardwork in bringing his country music forward, he succeeded in garnering two Grammy awards, one Academy of Country Music Award, and 18 nominations. His most significant breakthrough was his album released in 1993 entitled "This Time." This album gave him a triple-platinum award from the Recording Industry Association of America (RIAA). Aside from his successfully composed songs, Yoakam also dominated the success of cover songs. One of his most successful covers was of Johnny Horton's 1956 single "Honky Tonk Man." Yoakam's interpretation of his cover of Honky Tonk Man has made it to the top of Billboard Hot Country Songs.
The country music star Dwight David Yoakam will be back on the concert music scene this year, and he will be performing at the Johnny Mercer Theater on March 2023. Secure your seats now and get your tickets before they run out!