Johnny Mercer Theatre | Savannah, Georgia
Dress to impress, for the night will be elegant and refined! The world-famous Glenn Miller Orchestra is back on the road and will grace the stage at the Johnny Mercer Theatre on Thursday, January 25, 2024! Almost 80 years in the making, this event is one for the books as the symphony promotes "The Greatest Hits Show," with over 18 musicians performing unforgettable hits that defined the Jazz and Swing era! Get ready for a finely tuned musical program performed exquisitely and professionally, just as if Glenn Miller were directing it himself! The Savannah Civic Center is about to be filled with classics like "Moonlight Serenade," "In the Mood," "String of Pearls," and "Chattanooga Choo Choo"! As the curtains rise, prepare for music that is still as exciting in the 21st century as it was back in the 1930's and 40s'. Mark your calendars, call your closest friends, and participate in this exquisite affair. Book your tickets now!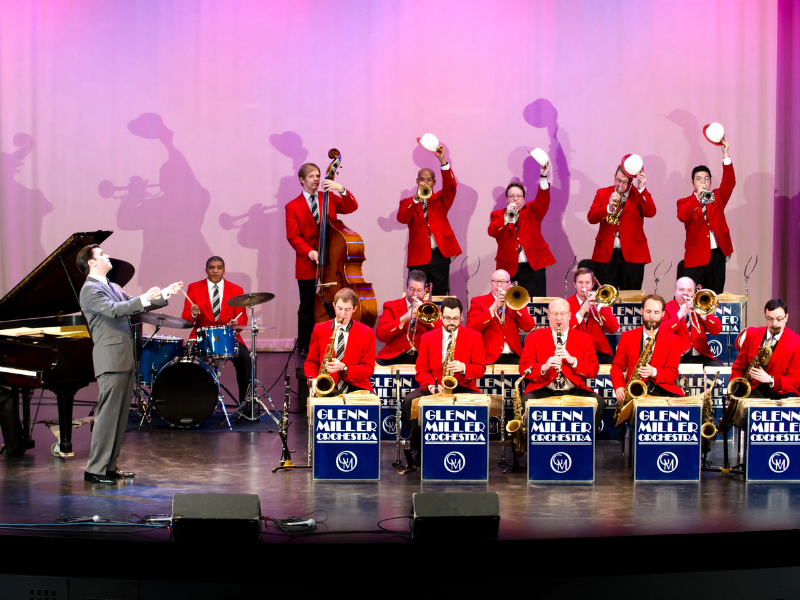 "A band ought to have a sound all of its own. It ought to have a personality." – Glenn Miller
Performing their "The Greatest Hits Show," the Glenn Miller Orchestra will grace the Johnny Mercer Theatre on January 25, 2024.
The Glenn Miller Orchestra is a fully self-contained group consisting of the music director, five saxophone players, four trumpeters, four trombonists, and three rhythm musicians, including piano, bass, and drums. There are also two vocalists, a male, and a female, who sing on their own and with The Moonlight Serenaders.
"The chemistry between the musicians was immediately apparent, with big smiles all round and each player looking genuinely pleased to be there playing music they loved," See Mallorca reports.
Back in his day, Glenn Miller managed to record 59 top ten songs during his relatively brief bandleader career, which lasted from 1938 to 1944. 80 years after its first release, this music is still widely played on the radio, television, and movies. In 1956, the Glenn Miller Orchestra underwent a revival under the leadership of Ray McKinley, who had previously served as a drummer in Glenn's band during his time in the Army Air Forces.
Since its reformation, the orchestra has maintained an intensive touring calendar, delighting audiences both in the United States and overseas with an impressive lineup of over 200 shows per year. Today, music enthusiasts from all corners continue to flock to witness the orchestra's mesmerizing performances and relish their timeless chart-toppers.
Erik Stabnau, the orchestra's Music Director discusses the audience's reaction to the band's return. "We've seen a great response from audiences since touring has resumed and it seems as though everyone is excited that live music is back. And as enthusiastic as our fans have been I can say with certainty that our musicians are equally excited to have the chance to perform again. Our efforts have been focused on preparations to resume full-time touring and we are excited to finally have the chance to perform again."
The Johnny Mercer Theatre's grandeur and acoustics make it a symphonic haven for orchestral masterpieces. Visit the Savannah Civic Center stage to witness the live performance of one of the greatest orchestras worldwide.
Don't miss the swingin' sensation! Grab your tickets now before it's too late!