Johnny Mercer Theatre | Savannah, Georgia
Hey, JJ Grey and Mofro fans! Are you ready for The Sweetest Thing to come to Johnny Mercer Theatre this September? Brace yourselves and prepare to witness one of your favorite rock bands take center stage this September 8 Thursday. Join JJ Grey and the rest of the band in an evening of Southern rock, blues, funk, and soul. This is not only your chance to witness the band perform live but an opportunity to join other dedicated fans in singing along to the band's greatest hits, including "Mississippi," "Lochloosa," "Tupelo Honey," and "Orange Blossoms," among many others. Every Minute you spend immersing in their live music will surely make you hope for the Brighter Days. Do you see what we did there? If you are a big fan, you should take these song references as a sign to grab your tickets now! Click the "Get Tickets" button to secure tickets for you and your concert buddies.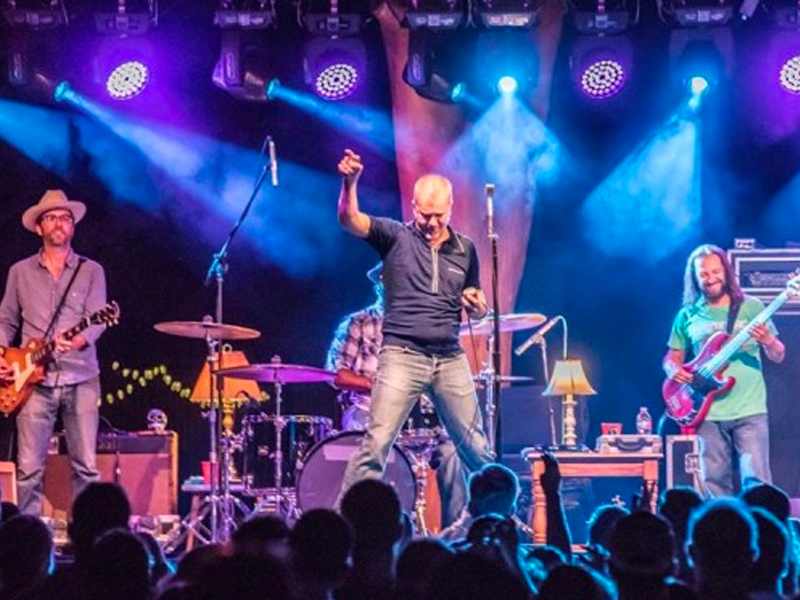 JJ Grey & Mofro is the band created by John Higginbotham known as JJ Grey and Daryl Hance when the two formed a strong friendship while working in an air conditioning company. Their band has transformed so much in their career, originating in the 90s. They began as the band called Faith Nation and then became Mofro, which then became the current JJ Grey & Mofro. Despite their authentic southern sound, they first gained the attention of a label in London. Sadly, it fell through. They then returned to their hometown in Jacksonville and signed with Fog City Records. Unfortunately, another devastating event occurred for the band when their members' happened to be in a car crash. Because of this, the band stopped for some time. But the misfortunes did not halt their fire. In 2004, they released the album "Lochloosa." They have been unstoppable ever since.
JJ Grey and Mofro's works combine blues, funk, soul, and rock. Through the songwriting of JJ Grey, all are inspired by his experiences and childhood in Jacksonville. Overall, they produced nine albums.
This year, the southern rock band is on tour. All you fans in Savannah, Georgia, don't miss the chance to see them live. The 24th stop of their tour is at the Johnny Mercer Theatre on Thursday, September 8. Get your tickets now!