Johnny Mercer Theatre | Savannah, Georgia
This 2022, Joe Gatto shocked the world when he announced his departure from the Hidden camera series, the Impractical Jokers. The buzzworthy comedian known for being the most daring of his comrades is flying solo on his much-awaited tour, A Night of Comedy with Joe Gatto. This naturally hilarious character is taking his coveted tour to the Johnny Mercer Theatre on Sunday, 9th October 2022! Get ready for some tear-inducing laughs, hilarious anecdotes, and gut-wrenching punchlines as the sensational comedian present his stand-up show to the city folk of Savannah, Georgia. Don't wait too long before grabbing your tickets to see Joe Gatto at the Johnny Mercer Theatre because tickets are anticipated to sell out!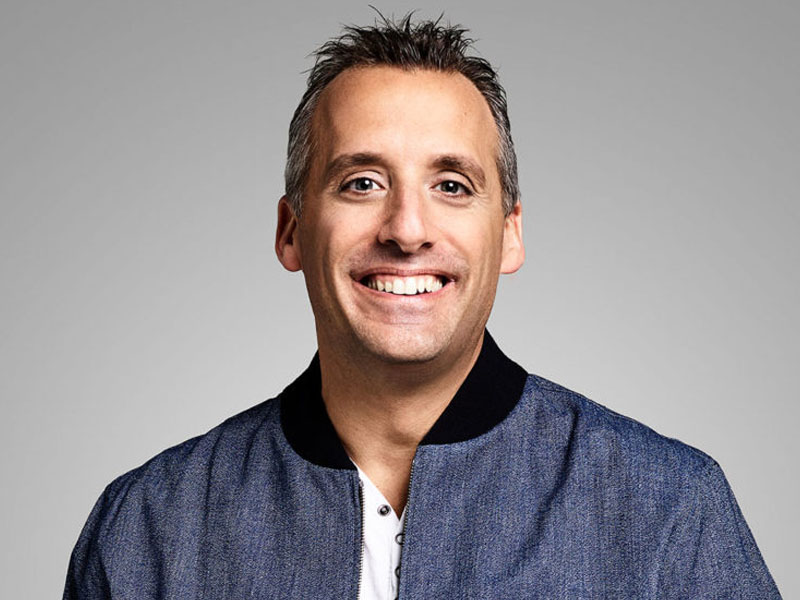 Improvisational comedian, Joe Gatto, is famously known for his work with the hidden-camera reality show, Impractical Jokers. The series, aired through truTV, features four lifelong friends, Sal Vulcano, James Murry, Brian Quinn, and Joe Gatto. The show's premises consists of challenges and tasks involving everyday New Yorkers, and Gatto is known for being the most daring and most shameless impractical joker. He's also known for shouting "Larry!" during his challenges. Gatto has starred in the show for nine seasons and 227 episodes. Apart from the reality series, he also toured the country with his co-stars under the moniker, The Tenderloins. The comedy troupe sold out venues all over the U.S. Moreover, The Tenderloins also embarked on four comedy cruises attended by fans from all over the world.
Last December, Gatto made an announcement that shocked his fans and viewers. Amidst a complicated divorce battle, Gatto declared his departure from Impractical Jokers and The Tenderloins. He took to Instagram to announce the news on New Year's Eve. I just wanted to let you all know that I will no longer be involved with Impractical Jokers. Alongside my friends, I've devoted a decade of my life to building this franchise and couldn't be prouder of what has been accomplished."
This 2022, Joe Gatto embarks on a journey across the U.S. for his first-ever solo stand-up tour. After completing his first performance in Staten Island, Gatto received wide-critical acclaim and announced his extensive tour spread across spring, summer, and fall.
If you love Joe Gatto in Impractical Jokers and The Tenderloins, we guarantee you'll love his solo stand-up show at the Johnny Mercer Theatre! Tickets to the show are available, so grab yours before it's too late!