Johnny Mercer Theatre | Savannah, Georgia
Are you ready for the ultimate comeback of John Crist to the stand-up comedy stage? The world's favorite Christian comic promises to bring fans together in a night filled with fun and laughter in his "Emotional Support Tour." And good news for comedy fans in Savannah, Georgia, because John Crist will be performing his brand-new comedy acts in the famous Johnny Mercer Theatre on April 22, 2023. Catch the 38-year-old comedian as he entertains fans in his own home state. Invite all your friends and family and let the self-deprecating humor of John Crist be the emotional support you need in these crazy times we live in. Grab a ticket for you and your friends by hitting the "Get Tickets" button.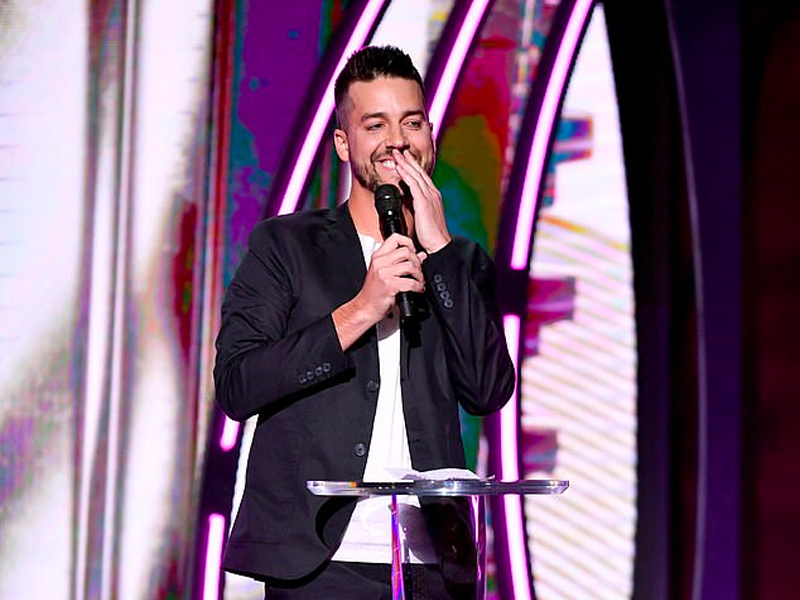 John Crist wasn't always recognizable as "the guy from that hilarious video in the grocery store." Growing up in a predominantly religious household and as a PK (Pastor's Kid), John didn't seem like someone who would become famous on the internet. But with his innate humor and with the help of countless viral videos, he was able to penetrate the cut-throat world of comedy.
Like most comedians, Crist's success in stand-up comedy didn't happen overnight. He started in 2009, but it was only in 2012 that he finally got noticed to have the potential to be in the big leagues of stand-up comics when he won both the "Denver Improve's Got Laughs Competition" and the "Loonees Comedy Competition." He also appeared as a competitor in the "Up Next Comedy Competition" on Comedy Central. After waiting two years, he finally appeared on "Gotham Comedy Live" during the show dedicated to the late comedian Louie Anderson.
He moved to Los Angeles and started thriving in the comedy circuit. He began touring in 2014 and gained momentum in 2015 when his comedy special "I Got Questions" received critical acclaim. His 2017 tour "Captive Thoughts" was one of the highlights of his career as all 20 stops of his East Coast tour was sold out. This success was topped by his 2019 tour dubbed "Human Being Tour."
Having sold over 197,000 tickets for this tour, Crist has got it onto Pollstar's list of the Top 100 Global Tours in 2019. During his four-week reign, he reached as high as #28 on the charts. However, things went sideways for the comedian after he was wrongfully accused of sexual misconduct. As a result, he took a hiatus from performing after becoming a victim of cancel culture.
This year, Crist bounced back from the ordeal by releasing a book entitled "Delete That." He is also returning to the stand-up comedy scene by embarking on another tour, much to his fans' delight and excitement. Dubbed "Emotional Support Tour," the show will be stopping at Johnny Mercer Theatre on April 22, 2023.
"Definitely going to be the wildest tour we've ever undertaken! When the world seems a little bit upside down, that's when comedy is at its best. The Emotional Support tour brings everyone together for a night of laughter and fun," exclaimed John with excitement.
If you are in the Savannah, Georgia area, this is your chance to witness the hilariousness that our favorite Christian comic brings to the stage. Tickets are now available, and you can get yours here by hitting the "Get Tickets" link.