Johnny Mercer Theatre | Savannah, Georgia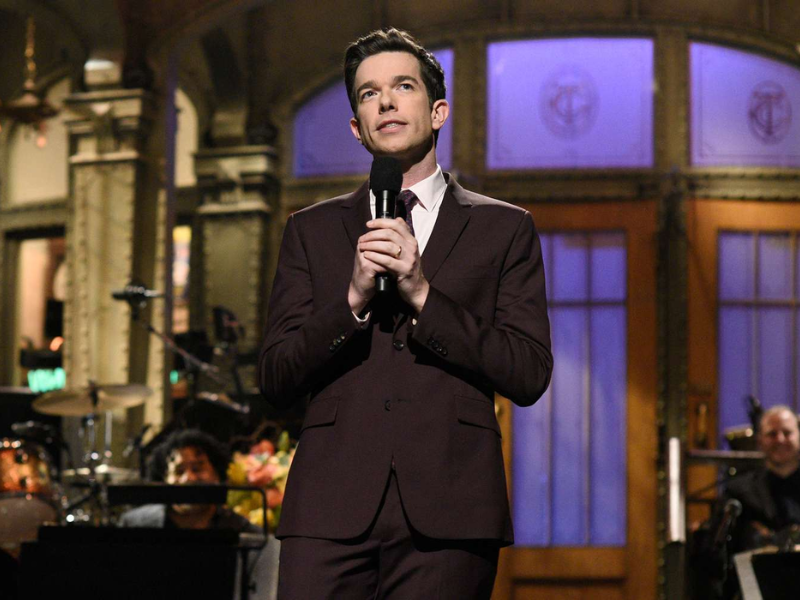 Laugh yourself breathless as John Mulaney makes a special Sunday appearance on November 19 at the Johnny Mercer Theatre! Extending his North American engagements, everyone's favorite standup artist announced John Mulaney: In Concert, a phone-free comedy experience touring to end the year with eighteen live exhibitions. Promise your undivided attention to the Spider-Verse voice actor as he enthralls audiences with unpredictably hilarious social commentary, candid personal stories, and side-splitting satirical wit. Mulaney, an Emmy-nominated comedian, achieved national fame as a Peabody Award-winning SNL writer and host, which also earned him an Emmy in 2011. His Netflix specials, which feature "Kid Gorgeous" and this year's "Baby J," were massive top-rated hits, the first of which gave him his second Emmy Award in 2018. Savannah, Georgia's Johnny Mercer Theatre, renowned for top-notch Broadway productions, will host the upcoming show. See John Mulaney in the flesh by hitting the blue "Get Tickets" button above!
John Mulaney performed alongside fellow comedians Pete Davidson and Jon Stewart earlier last September, and he's decided it's high time for another solo outing! Initially engaged in a weekend-long tour of five shows, the fan-favorite SNL host extended his North American gigs with John Mulaney: In Concert. That's EIGHTEEN hilarious solo performances slated until the end of the year. He'll be paying us a courtesy call here at the Johnny Mercer Theatre on November 19, so hurry up and drag your friends to front-row seats!
"He was hilarious as always! I loved his transparency and authenticity. There wasn't a single thing he said that wasn't entertaining or very funny. I still chuckle when I reflect on his material. I'd pay to watch it again and again, great show!"
No phones here! John Mulaney: In Concert will ask attendees to secure their phones and other smart devices in solo Yondr bags so everyone can focus on our headlining act's classical approach to the art of standup. Mulaney possesses an impressive grasp of all-inclusive material, throwing observational quips on social America and wholly unafraid to delve into his past of addiction. He can get weird. He can go satirical. But one thing's for sure: you'll never see his punchlines coming.
He doesn't like to brag about it (he totally does), but Mulaney has a darn good career resume, which includes this year's Emmy-nominated "Baby J" standup show. The artist first found his footing as a sketch writer in NBC's Saturday Night Live, where he returned to host five times after his tenure. His other specials, which include "The Comeback Kid," "Kid Gorgeous," and the children's musical comedy "John Mulaney & the Sack Lunch Bunch," are some of Netflix's BIGGEST draws during their heyday. He has also lent his voice to several animation milestones, in the Spider-verse movies as Peter Porker/Spider-Ham and Puss in Boots: The Last Wish as "Big" Jack Horner, to name two recent ones. All in all, Mulaney was acknowledged with two Primetime Emmy Awards, two Writers Guild Awards, a Shorty Award, and the prestigious Peabody Award alongside his SNL peers in 2009.
John Mulaney: In Concert will make a Sunday stop at the Johnny Mercer Theatre—one of Savannah, Georgia's HOTTEST venues for live entertainment. With a long-standing reputation as a premier Broadway destination, the indoor venue offers first-class theatrical facilities, including stellar on-stage lights, acoustics, and over 2,500 cozy seats. November 19, 2023, save that date and book your tickets now to see the one-and-only John Mulaney LIVE!