Johnny Mercer Theatre | Savannah, Georgia
If you're looking for a live concert that can lift your spirits, then you should check out Grammy Award-winning artist Jonathan McReynolds! The prolific gospel singer is bringing the My Truth Tour across North America this spring and summer! The critically-acclaimed performer has enjoyed commercial success since emerging in 2012. Now, he has changed the way people listen to Christian music! On Sunday, 4th June 2023, McReynolds is set to deliver his highly-regarded live show in Savannah, Georgia! Fans can look forward to a plethora of amazing hits, which may include gospel staples "God is Good," "Able," "Yours to Use," "Make Room," and more. The Chicago native has been known for his high-energy performances. Therefore, you can definitely expect that he will get you singing along all night when you come to his show at the Johnny Mercer Theatre! So hurry and score tickets now for the season's most inspiring and uplifting concert!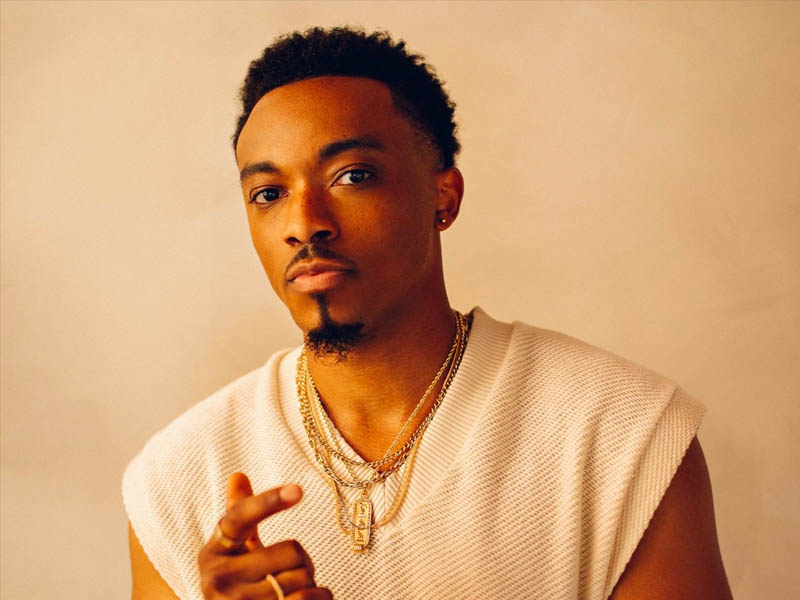 Jonathan McReynolds has definitely made Christian music a must-see affair with his electrifying concerts. The 33-year-old singer possesses an exemplary voice that can even attract non-believers to one of his many shows. That's why his outstanding debut album, Life Music, made waves in the urban contemporary gospel music scene. The record entered the Billboard 200 and peaked at number 3 on the Gospel charts.
By 2015, McReynolds has soared to number 1 on the Gospel chart with his sophomore effort, Life Music: Stage Two. The album also rose to Billboard's 200 Top 50. Released via the New York City-based record label Entertainment One, the album was produced in collaboration with renowned music producers Warryn Campbell, Chuck Harmony, Israel Houghton, and more. McReynolds wrote/co-wrote 12 tracks in the record. The album received a Grammy nomination and later won a GMA Dove Award.
McReynolds continued his chart-topping streak three years later by releasing his third effort, Make Room. He worked with several acclaimed collaborators and released three singles, "Make Room," "Not Lucky, I'm Loved," and "Cycles." All three songs entered Billboard's Hot Gospel Songs chart. The album earned several accolades, including two Grammy nominations and nine Stellar Awards.
His EP, People, was released in 2020. It was the last record to be dropped via Entertainment One. People peaked at number 2 on the Gospel Albums chart and spawned the hit single "Moving On." The song later won McReynolds his first Grammy Award for Best Gospel Performance/Song.
Last year, McReynolds hit the road with Grammy Award-winning music collective Maverick City Music and Kirk Franklin. This 2023, McReynolds is embarking on an extensive tour to promote his latest effort, My Truth. The album debuted at number 3 on the Gospel Albums chart and featured the fan favorites "Your World" and "Able."
In an interview, McReynolds explained the inspiration behind the new album. "My truth is on this album. My truth is ultimately that God is real, God is observable. His effects are meaningful and substantial in my own life. There are many things that would say, 'Don't believe in him,' but I have a lot of things that say, 'do.' That's my truth."
Catch the multi-award-winninger singer-songwriter Jonathan McReynolds as he lights up the Johnny Mercer Theatre on Sunday, 4th June 2023!