Johnny Mercer Theatre | Savannah, Georgia
If you've got a taste for indie rock music, you may want to check out the phenomenal band Mt. Joy! The Los Angeles-based band is currently promoting their latest effort, Orange Blood, and they'll be traveling across North America for a much-awaited outing! On Thursday, 13 April 2023, Mt. Joy is set to light up Johnny Mercer Theatre in Savannah, Georgia! The show is guaranteed to deliver Mt. Joy's electrifying setlist packed with hits like "Silver Lining," "Jenny Jenkins," "Lemon Tree," and many more! If you're looking for a great night of music, you better grab your tickets to see Mt. Joy at the Johnny Mercer Theatre!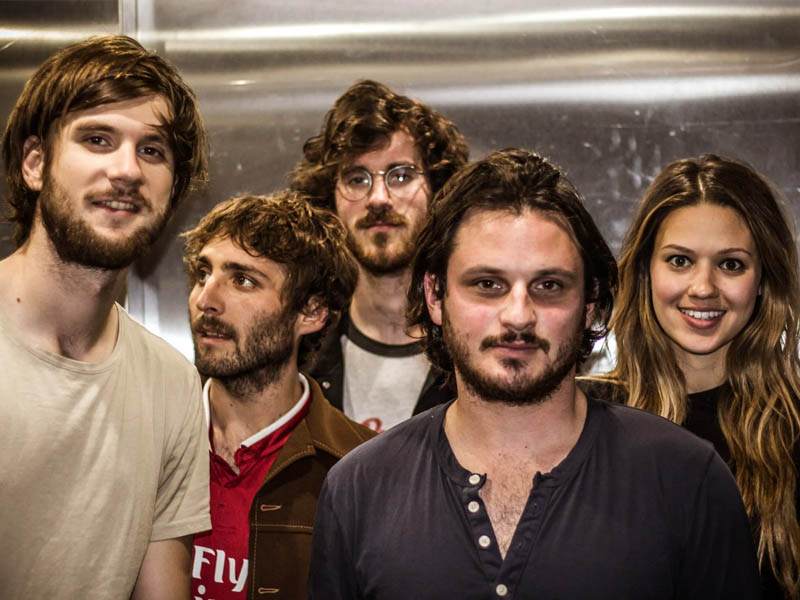 Mt. Joy released their third album, Orange Blood, in the summer of 2022. The band members Matt Quinn and Sam Cooper wrote and produced the album during the pandemic lockdown. The two musicians secluded themselves in the desert to find inspiration and write new melodies. The color of the desert inspired the title Blood Orange. Quinn mentioned in an interview that he was definitely drawn to the color orange. "When we were in the desert, everything revolved around the sun. I started playing with the idea that the light we see is this sort of orange blood that runs through all of us and gives life to everything it touches." Blood Orange spawned "Evergreen," the title track, and "Lemon Tree," which peaked at number 2 on the Adult Alternative Airplay chart.
Blood Orange is a follow-up to Mt. Joy's sophomore album, Rearrange Us. The 2020 effort was the band's only effort to enter the Billboard 200, and it features two highly-acclaimed singles, "My Vibe" and "Strangers," which joined the Top 5 of the Adult Alternative Airplay. Aside from songs from these recent albums, Mt. Joy may also perform hits like "Jenny Jenkins," "Astrovan," and the gold-certified number 1 single on the AAA chart, "Silver Lining." These tracks were spawned by the band's self-titled debut album, released in March 2018.
Grab your tickets now to see the incredible indie rock group, Mt. Joy, conquer the Johnny Mercer Theatre on Thursday, 13th April 2023!