Johnny Mercer Theatre | Savannah, Georgia
When it comes to the world of comedy, there is one man, Nate Bargatze, whose star is rising into the stratosphere. His laid-back joke delivery and ridiculously funny daily observations have become such a huge hit with fans that he is now starting to sell out venues. People are drawn to him like a magnet because of how comfortable he is in front of an audience, and so on his new trek, titled "The Be Funny Tour," you can expect fans to attend it by the truckload, and so the already limited supply of tickets is bound to be gobbled up by huge demand when he comes to the Johnny Mercer Theatre on Thursday, November 30, 2023. Grabbing yours right here and now is paramount to reserving your seat. Be sure to click the "GET TICKETS" button and be ready for one of the funniest evenings of your life.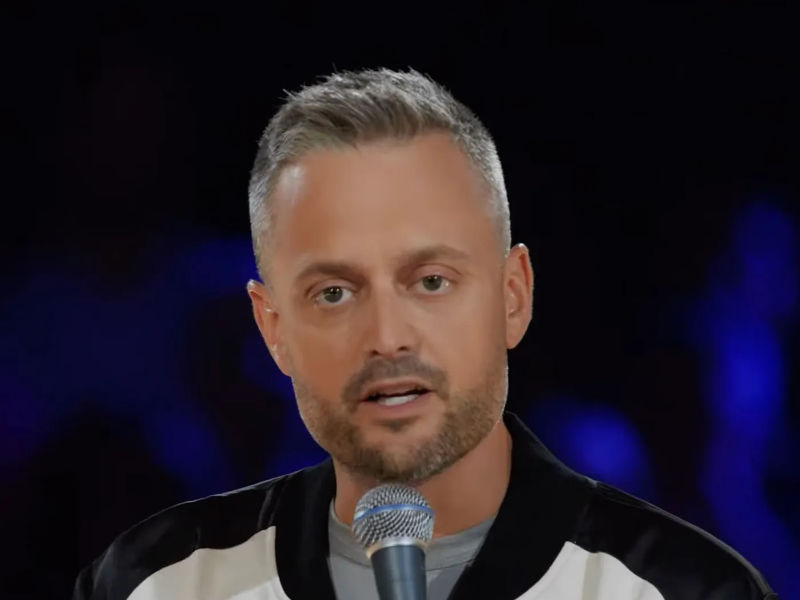 There is a reason why The Atlantic Magazine called Nate Bargatze "The Nicest Man in Stand-Up." His comedy is really funny, and it's all clean and family-friendly. He attributes this style of comedy to his Christian upbringing as well as the respect he holds for his family, and it has allowed him to obtain very loyal audiences.
In his 20 years of entertaining fans, Nate has achieved incredible success. He has done wonders such as reaching the number 2 spot on the Billboard Comedy Album Chart for 2014's "Being Yelled at by a Clown," being Grammy nominated for 2022's "The Greatest Average American" in the "Best Comedy Album" category, and packing over 19,000 people at Nashville's Birdgestone Arena—a record breaking achievement. And there are no signs of this outstanding individual slowing down.
He has worked with Comedy Central and Netflix on comedy specials, including "Full Time Magic," "The Tennessee Kid," and "The Greatest Average American." In 2023, he released a stand-up special called "Hello World" on Amazon Prime, which is already receiving highly regarded reviews on IMDB. Nate has appeared on numerous late night talk shows, including ten appearances on "The Tonight Show" with Jimmy Fallon and appearances on Conan. Now with a new tour already lined up, appropriately titled "The Be Funny," showgoers can anticipate that he will raise the bar for his performances to extremely high levels of quality.
Nate has been happily married to Laura since 2006, and when he's not performing stand-up, you can find him working on his weekly podcast, "Nateland," or honing his golf game, a hobby he takes very seriously. Nate is a huge sports fan who cheers for the Vanderbilt Commodores.
His tours are always completely sold out, and people of all ages seem to enjoy his wholesome brand of comedy, so it's not surprising that he has a sizable fan base that are always eager to check him out. Tickets to this performance will sell out fast, so if you want to go, you should buy them here as soon as possible!!!