Johnny Mercer Theatre | Savannah, Georgia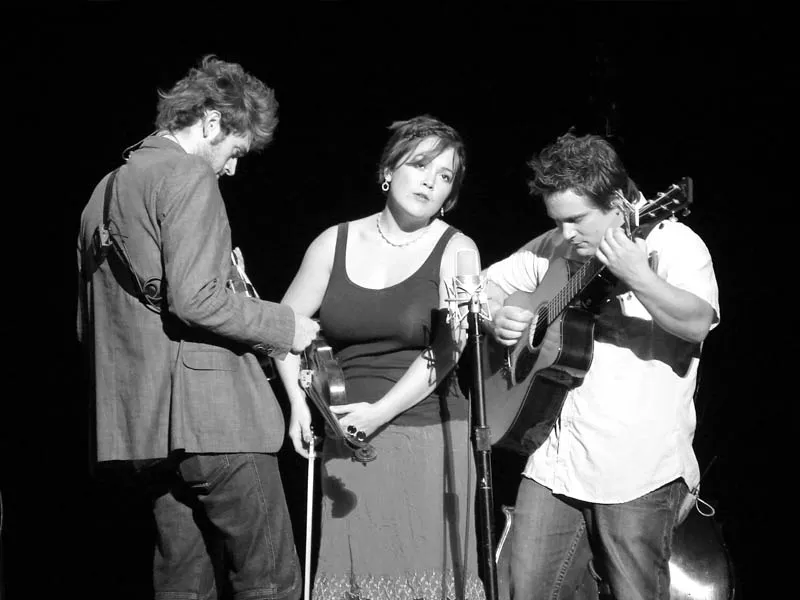 If bluegrass, folk, and progressive are your jams, you are in for an exciting spring season! Are you ready for some exciting news?! This iconic bluegrass powerhouse is ready to deliver their career-spanning staples, plus songs from their latest album, Celebrants! Look out for a grand celebration as Nickel Creek takes over the premier entertainment destination, Johnny Mercer Theatre! Fans in Georgia can expect an amazing weekend as the band performs their exhilarating setlist packed with folk and bluegrass favorites on Saturday, 27th April 2024! It's one of the most anticipated live spectacles this spring, and it promises nothing but hits, including "Smoothie Song," "When You Come Back Down," "Destination," and many more! Nickel Creek is known for their excellent musicianship and high-energy stage presence! You'll surely have the time of your life seeing them perform at the Johnny Mercer Theatre! So hurry and secure tickets now to their show on Saturday, 27th April 2024! We promise you won't regret it!
For their show at the Johnny Mercer Theatre on Saturday, 27th April 2024, fans can look forward to a great evening with massive bluegrass staples. But aside from great music, attendees can enjoy Jonny Mercer Theatre's top-tier sound and light technology, excellent facilities, and easy accessibility. Moreover, the venue has been praised for its superb acoustic and comfy seats. Lastly, the venue's great location and ample parking give attendees a fuss-free entertainment experience.
Nickel Creek made their commercial breakthrough in 2000, upon the release of their self-titled album. The effort, produced by bluegrass legend Allison Kraus, earned them several accolades, including several Grammy nominations and IBMA Awards. Since dropping their career-defining effort, the band has become a force in the bluegrass and folk circuit. Nickel Creek released several more notable albums, including This Side, which won the Grammy Award for Best Contemporary Folk Album. Over the years, they've also earned several more nominations. By 2023, they were awarded the prestigious American Trailblazer Award and earned the Americana Music Award nomination for Duo/Group of the Year.
That same year, Nickel Creek released their latest album, Celebrants. The effort, released in spring, topped the Bluegrass chart and peaked at number 7 on the Folk albums chart. In 2024, fans can look forward to a plethora of unforgettable hits as Nickel Creek covers their career-spanning work for their spring tour. Expect iconic singles, such as "Where the Long Line Leads," "First and Last Waltz," "Strangers," "Smoothie Song," and more. In 2023, Nickel Creek ended their exhilarating shows with encore tracks, comprising "Scotch & Chocolate" and "Holding Pattern." All of their sets in their previous tour contained over 20 songs. There is no news on how many tracks fans can expect for their 2024 outing, but knowing Nickel Creek, attendees can expect a plentiful setlist and a larger-than-life encore list.
Hurry and buy your tickets now to see Nickel Creek at the Johnny Mercer Theatre on Saturday, 27th April 2024! It's one of the most exciting folk and bluegrass shows of the season! Be sure not to miss it! Access to this show is now available through the Get Tickets link!