Johnny Mercer Theatre | Savannah, Georgia
Get ready for a night of pure soul and powerhouse vocals as Patti LaBelle takes center stage at Johnny Mercer Theatre on Sunday 13th August 2023! As a true R&B legend, Patti's illustrious career has spanned over six decades, producing iconic hits and unforgettable performances. From her early days with The Bluebelles to her soaring solo career, Patti LaBelle has proven time and time again that she is a force to be reckoned with. Her unmistakable voice, filled with passion and emotion, will captivate you from the moment she steps on stage. When Patti LaBelle graces the Johnny Mercer Theatre, you can expect a magical evening filled with her greatest hits and soulful renditions that will leave you in awe. Don't miss your chance to witness this incredible icon live in concert. Buy your tickets now and prepare for a night to remember with the one and only Patti LaBelle!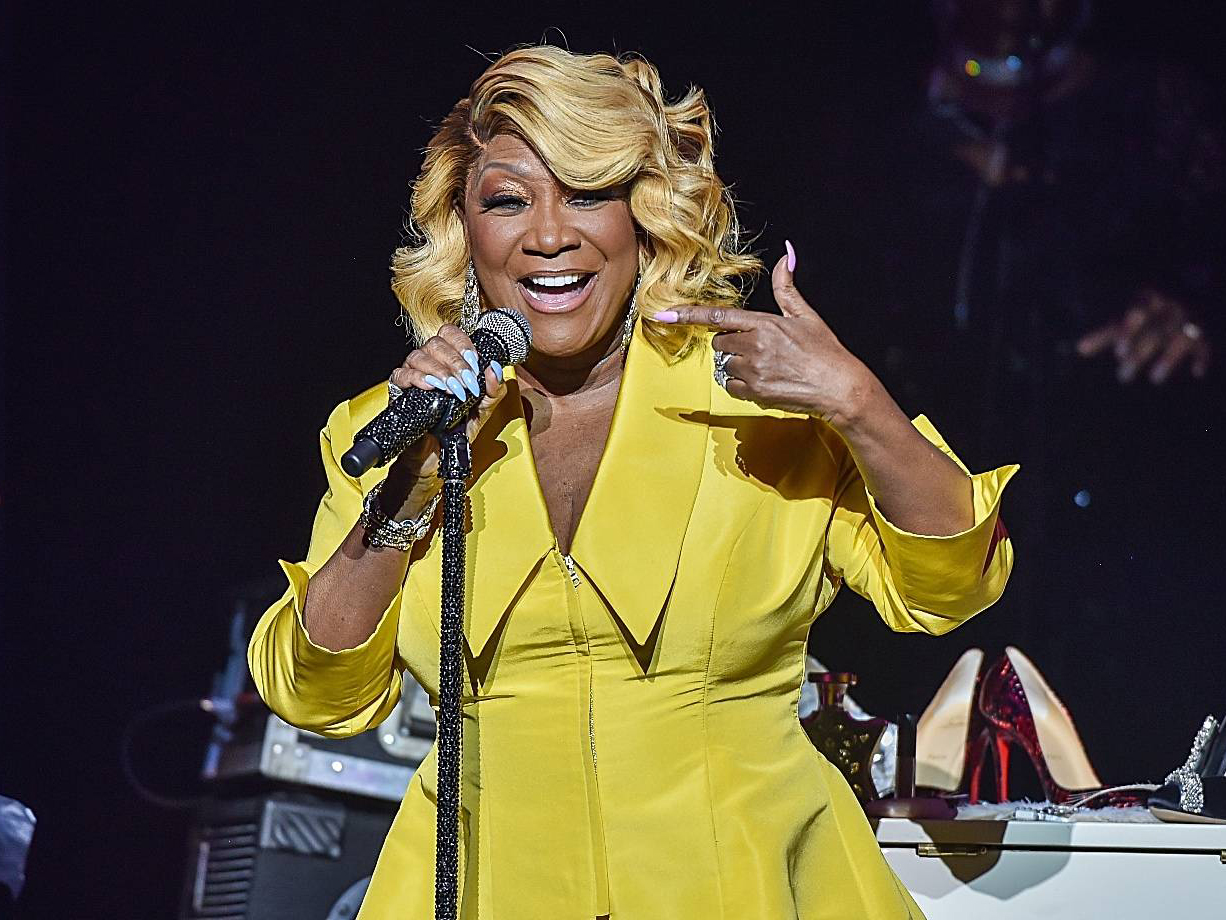 Patti LaBelle, the "Godmother of Soul," has an impressive legacy that spans over six decades, making her one of the most iconic figures in the music industry. Born Patricia Louise Holte, she started her journey to stardom as the lead singer of the girl group, Patti LaBelle and the Bluebelles. The group earned a string of hits, including the classic I Sold My Heart to the Junkman and You'll Never Walk Alone.
In the '70s, the group reinvented themselves as Labelle, embracing a more edgy, glam-rock sound. Their groundbreaking hit Lady Marmalade topped the charts and became an anthem that is still beloved today. Patti's powerful vocals and electric stage presence made her the perfect candidate for a solo career, which she pursued with gusto in the late '70s.
As a solo artist, Patti LaBelle's career skyrocketed, earning her numerous awards and accolades. Her emotive voice and unmatched range led her to produce unforgettable hits like New Attitude, On My Own, and If You Asked Me To. Patti's impact on the music industry has been recognized with multiple Grammy Awards, including a Grammy Hall of Fame induction for Lady Marmalade and a BET Lifetime Achievement Award.
Beyond her illustrious music career, Patti LaBelle has found success in other areas, such as acting and hosting her own cooking show. She has appeared in numerous television shows and films, including A Different World, American Horror Story, and Greenleaf. As a best-selling cookbook author and an Emmy-nominated cooking show host, Patti has shared her love for food with the world.
When Patti LaBelle takes the stage at Johnny Mercer Theatre on Sunday 13th August 2023, you will be witnessing a living legend in action. Her undeniable talent and charismatic presence will leave you captivated and inspired. Supported by a rich history of achievements and an unforgettable repertoire of songs, this is a once-in-a-lifetime opportunity to see Patti LaBelle live in concert.
Don't miss out on this incredible experience. Get your tickets today and join the audience for a night of soulful music and heartfelt performances by the incomparable Patti LaBelle.