Johnny Mercer Theatre | Savannah, Georgia
We hope your lungs are in tiptop shape 'cause the one and only Sal Vulcano is dead set on making you laugh till you're out of breath! Continuing his Fall Tour, the Impractical Jokers star will be crashing Savannah, Georgia's Johnny Mercer Theatre on October 21, 2023. Starting out as a member of a humble troupe, Sal and his pals improvved their way into their very own hit reality series. Now, he's looking to tickle you with his unique style of standup and storytelling and to prove, once and for all, that he's the funniest among his ragtag team of jokers. Witness a Saturday night filled with side-splitting hysterics and good vibes all around from a true veteran of the comedy scene. Hey, why are you still reading? Buy yourself (and maybe a friend or two) a ticket for this must-see experience on October 21st at the Johnny Mercer Theatre!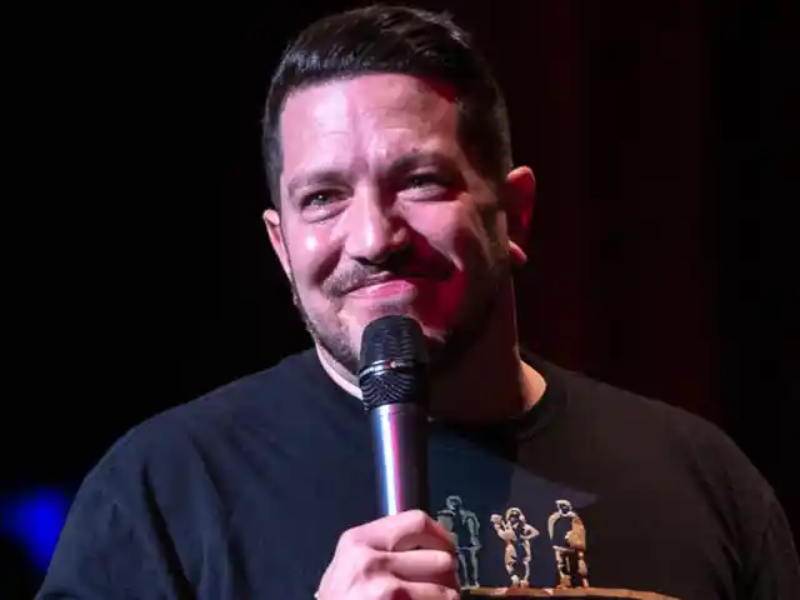 Mark your calendars now for Sal Vulcano's night of jokes and jests at the Johnny Mercer Theatre on the 21st of October, 2023! Whether you're an old Tenderloins fan or a bright-eyed newcomer to the world of standup, you'll feel right at home laughing along with the rest of the crowd. By the end of the show, expect a sore throat and aching cheeks!
Sal Vulcano is best known as a member of the gang in TruTV's hit reality series, Impractical Jokers. Often on the receiving end of gag punishments, Sal earned his reputation as the "most punished" joker by never backing down. Was it worth it getting not one, but two Jaden Smith tattoos on his thighs to prove himself? Only Sal can say (or be in denial of).
Though his legacy is already established alongside lifelong friends, Sal still pursued standup to further express his brand of hilarity. What did 20 years of experience as a comedian led to? Well, for Sal, it comes as a penchant for observational humor. He regales his audiences with comical anecdotes from his personal life, offering them a well-earned break from their own hectic days. Never straying into the political and controversial, Sal's routines are perfect for a laid-back evening with friends and family.
When discussing his relationship with standup comedy in previous tours, Sal describes excitement at the chance to connect with his fans at a one-on-one capacity. "The feedback we always get is that fans [of Impractical Jokers] want to hang out with us, so I think if you come away after an hour of my show, you're probably going to get to know a lot more about me." That said, his next venue at the indoor Johnny Mercer Theatre proves to meet the sweet spot for holding a sizable crowd without sacrificing the show's trademark intimacy.
So, if you're looking for a little weekend getaway, book your tickets now for Sal Vulcano LIVE at the Johnny Mercer Theatre on October 21. Don't forget to bring your friends, family, and that new friend you just met at the bus stop with you. We'll see you there!