Johnny Mercer Theatre | Savannah, Georgia
Do you want to relive the glory days of The Beatles? If the answer is yes, then you should join the celebration of the legendary band's music this winter! The sensational Beatles cover band, The Fab Four, is bringing the Ultimate Tribute to the Johnny Mercer Theatre on Saturday, 9th December 2023! These prolific performers are set to deliver some of the band's greatest hits and fan favorites! So if you really love the Beatles, don't just settle for old video footage or recordings. This is your chance to experience a live Beatles show as close to the original as possible! Hurry and score your tickets now!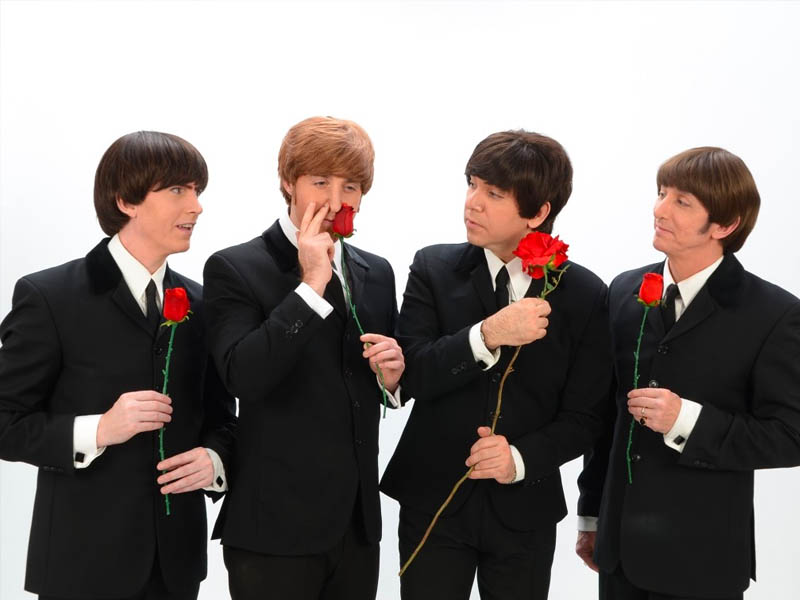 The legacy and influence of the Beatles will forever hold a place in the history of music. That's why tribute bands are here to help fans relive the music as if it was still 1965. The Fab Four has steadfastly delivered the Beatles' look, aura, and music as close to the original as possible. Since 1996, the quartet has portrayed iconic original members, such as John Lennon, Ringo Starr, George Harrison, and Paul Mccartney. The Fab Four's original line-up had their dedicated character. Ron Mcneil portrayed Lennon, Arday Saraff took on McCartney, Michale Amador played Harrison, and Tolo Sandoval played the role of Starr. Mind you, the tribute band is more than just aesthetics. Each member is a seasoned musician who has earned tenure and has performed all over the world.
From 2005 to 2008, the Fab Four held an extensive residency in Las Vegas. At the time, the band brought in more musicians as a second cast and had more performers on rotation. Since 2019, the line-up comprised core members Adam Hastings, Sarraf, Joe Bologna, and Gavin Pring. Today, the Fab Four is one of the world's most recognizable and established Beatles tribute bands. In a span of over two decades, they shifted from performing in themed parks and clubs to performing in Germany, Australia, the U.K., and more. Moreover, their PBS special, The Fab Four – The Ultimate Tribute, has won four Emmy Awards. Not bad for a cover band from California.
Grab tickets now to see the Fab Four – Ultimate Tribute at the Johnny Mercer Theatre!