Johnny Mercer Theatre | Savannah, Georgia
A mystical and life-changing Sunday evening awaits all Theresa Caputo fans at Savannah, Georgia, as the "Long Island Medium" star brings her live psychic readings to the Johnny Mercer Theatre. Catch one of the world's most in-demand psychic mediums on April 23 and be inspired by her healing messages of hope and love. The enigmatic psychic medium will definitely wow you with her spot-on readings but will inspire you even more as she comforts people who haven't found closure in dealing with their departed loved ones. Experience a range of emotions as Caputo shares her talent in the most uplifting way. Take advantage of this once-in-a-lifetime opportunity to see her in "Theresa Caputo Live: The Experience." Reserve your tickets now.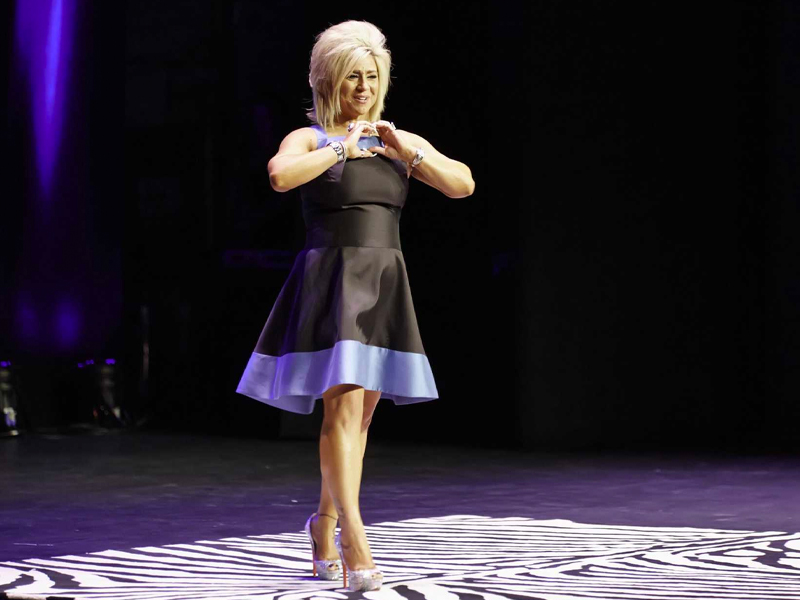 As one of the most recognizable psychic mediums in the world, Theresa Caputo found fame by starring in the hit TLC show "Long Island Medium." The show ran for 14 seasons, from 2011 to 2019, and has catapulted the New York native to reality show stardom. The show follows Caputo as she meets with clients who need her services. This includes talking to the clients' departed loved ones and giving them closure at the end of their sessions. Caputo, who claimed to have harnessed her psychic abilities at the age of 20, has helped hundreds of people throughout her career, both in and out of the show.
Apart from being a successful psychic and reality show personality, Caputo is also a successful writer. Her books "There's More to Life Than This: Healing Messages," "Remarkable Stories," "Insight from the Other Side," "Good Grief," "Heal Your Soul," "Honor Your Loved Ones," and "Learn to Live Again" are all New York Times bestsellers. Over a year ago, she launched a podcast called "HEY SPIRIT!" that was nominated as "Best Personal Growth Spirituality" in the 2021 Ambies Awards.
Catch the Long Island Medium star this April 23, 2023, at the Johnny Mercer Theatre for a night of readings and uplifting messages. As stated on the event's website, Caputo "will share her incredible ability to communicate with the dead. See Theresa Caputo live for an unforgettable and potentially life-changing evening as she gives live readings to audience members throughout the show!" Book your seats today!