Johnny Mercer Theatre | Savannah, Georgia
The Long Haired Country Boy, Travis Tritt, is back on the concert scene this 2023 for another massive tour that will excite all country fans. The Grammy award-winning country star has kicked off his tour in the first quarter of the year, and he is set to bring the excitement of his shows to some of the best venues in the country before capping it off this fall at the Savannah, Georgia. Join Travis Tritt in a night of boot-stomping and heart-pumping country music as he concludes his successful tour this November 18 at the Johnny Mercer Theatre. Get your tickets today and be ready to sing along to Tritt's greatest hits and fan favorites, such as "T-R-O-U-B-L-E," "Anymore," and "Here's a Quarter (Call Someone Who Cares)," among many others. Be sure to watch this concert with your friends and family because you don't want to miss this night to remember.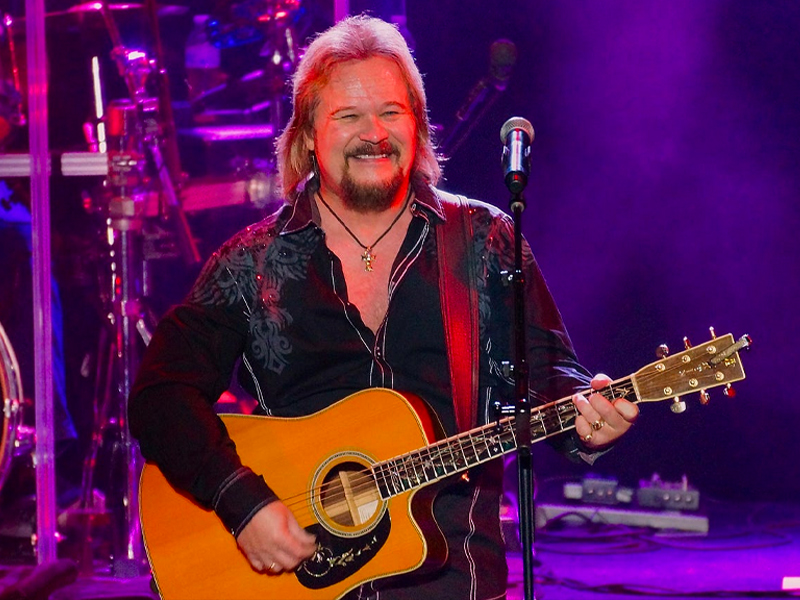 If there was an era in country music that showed an influx of new artists who brought new sounds to the genre, it would be the 90s. No period is as colorful as the 90s, for it brought diversity in musical styles for both male and female artists. The likes of Garth Brooks, Faith Hill, Alan Jackson, Shania Twain, and Tim McGraw are among the big names that dominated the country music scene in the 90s.
Another artist that became famous in the 90s is Travis Tritt. He became one of the most influential musicians of the decade — thanks to a string of groundbreaking albums that brought out his traditional country and Southern rock tunes. Songs like "Anymore," "Foolish Pride," and "Here's a Quarter (Call Someone Who Cares) introduced the great songwriting skill, musicality, and vocal ability of the Georgia-native country star. His ability to incorporate his RnB and blues influences into his songs also made him stand out in the sea of country singers in the decade.
Just in the 90s alone, Travis Tritt won seven out of eight nominations he had. Two of which are Grammy awards for Best Country Collaboration with Vocals in 1992 and 1999 for the songs "The Whiskey Ain't Workin'" and "Same Old Train" with Marty Stuart.
Apart from his time as a country star, Tritt has also proven his acting chops over the years. He has appeared in several TV series and movies like 1990's "Hee Haw," "The Cowboy Way," and "The Long Kill." He was even active in the 2000s and 2010s in some notable series and specials like "King of the Hill," "Yes, Dear," and "Battleground Earth." Truly, he is one of those artists who transcend beyond music — an icon in his own right.
Tritt's latest album was released in 2021. Dubbed "Set in Stone," the 11-track album demonstrated Tritt's adaptability as a musician by covering a wide variety of musical genres and themes.
This 2023, the 60-year-old country star will finally embark on a North American tour after being forced to cancel his shows earlier this year. With a new sense of vigor after he has recovered from his health issues. The Grammy award-winning is now pumped up to give his fans one of the best country concerts this summer and fall. He will be performing at the Johnny Mercer Theatre on November 18.
Catch the country hitmaker as he performs hits like "T-R-O-U-B-L-E," "Anymore," "Here's A Quarter and other tracks from his latest album, "Set In Stone." Tickets for the show are now on sale, and you can get yours here by hitting the "Get Tickets" link.