Johnny Mercer Theatre | Savannah, Georgia
All paws on deck because a new show is coming to Savannah, Georgia, this September! The sensational children's TV series Paw Patrol is hitting the stage and turning into a live pup-tastic show! Paw Patrol Live brings a thrilling new adventure for you and your kids, and it's guaranteed to make you sing and dance along to the music! Paw Patrol Live's mega tour across is conquering 29 major cities across North America, including a coveted four-show run at the Johnny Mercer Theatre in Savannah! On Sunday, 3rd September 2023, Paw Patrol Live presents its last two shows at the venue featuring the brand new tale, The Great Pirate Adventure! This never-before-scene story will feature all your favorite pups, including a new character! Fans can also expect plenty of pirate-themed adventures, treasure maps, mysterious caverns, and more! Catch Paw Patrol Live and all of its lovable characters and sinister villains by scoring your tickets now before it's too late!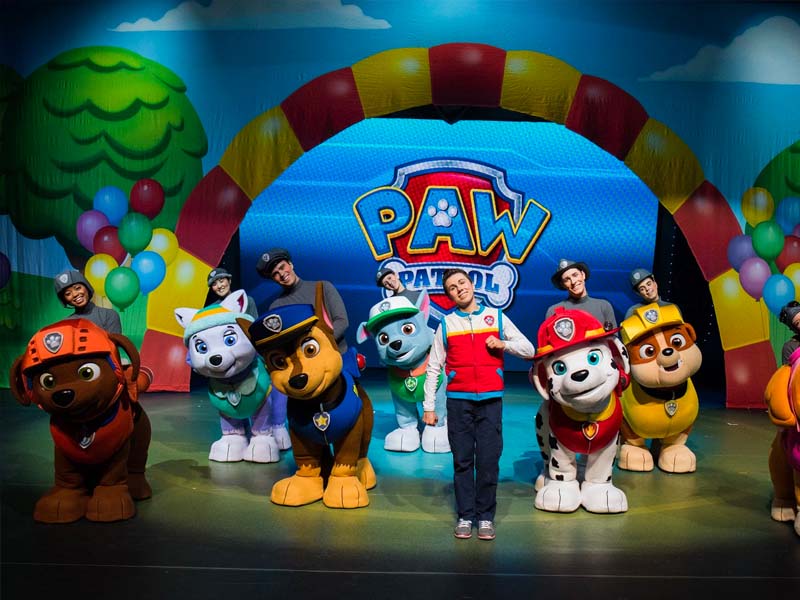 There is no ordinary day in the world of Paw Patrol because every day is a whole new adventure! The beloved pups are ready for a giant celebration organized by Adventure Bay's very own Mayor, Goodway. Everything seems to go well until the kooky Cap'n Turbot finds trouble in paradise. He's trapped in a mysterious cavern, but luckily, he has his trusty handy phone so he can yelp for help! Led by the brilliant team leader Ryder, the Paw Patrol embarks on a journey to save the captain. While doing so, they encounter a hidden pirate treasure map! Finding the treasure seems like a perfect victory for Mayor Goodway's celebration, but the pups must move fast! The mischievous Mayor Humdinger and his naughty little kittens got wind of a "hidden pirate treasure," Now he, too, will go on a treasure-hunting adventure!
Paw Patrol Live is an exciting new musical based on the popular animated series Paw Patrol. The show premiered on Nickelodeon in 2013 and has become a mega-franchise, expanding to toys, books, games, and live musicals. The show features a team of rescue pups who have special talents. Chase is the bravest and most responsible police pup and is always the first to be called out during a rescue mission. Skye is an adorable cockapoo who drives a helicopter for high-altitude rescue missions. Rubble is a lovable bulldog who can get rid of any obstacles in your path with his trustee excavator. For fire-related troubles, Marshall will always be there to help save the day. Meanwhile, if there is trouble in the water, our aqua-savvy pup Zuma can bring you to safety! Lastly, Rocky will always be there to help if something needs fixing!
Paw Patrol Live is promoted by the Vstar Entertainment Group. It is the same touring company that has brought many children's live musicals to North America, such as The Muppets, Curious George, Barney & Friends, Sesame Street Live, and many more. For 2023's Paw Patrol Live tour, the shows feature three new stories, The Great Pirate Adventure, Heroes Unite, and Race to the Rescue.
Will you help the Paw Patrol find the treasure? If yes, then join the giant celebration by scoring your tickets now!