Johnny Mercer Theatre | Savannah, Georgia
This 2023, your kids can look forward to an excellent adventure because the popular and pup-tastic show that has been making waves since 2013 is hitting the big stage! The sensational heroes-themed program Paw Patrol will be delivering a remarkable musical across North America, and it's featuring a grand production complete with life-sized pups – Chase, Skye, Marshall, Rocky, Rubble, and Zuma! Let's not forget our favorite team leader Ryder who will also be gracing the stage with his tech-savvy charm! This September, Paw Patrol Live will come to the Johnny Mercer Theatre and hold a special production of The Great Pirate Adventure! This all-new show will feature new escapades, mysterious caverns, treasure maps, and discover secrets – it all happens on Saturday, 2nd September 2023! If you're keen on experiencing this fantastic new adventure with your favorite pups, put your paws on deck and scurvy down to the Johnny Mercer Theatre for Paw Patrol Live!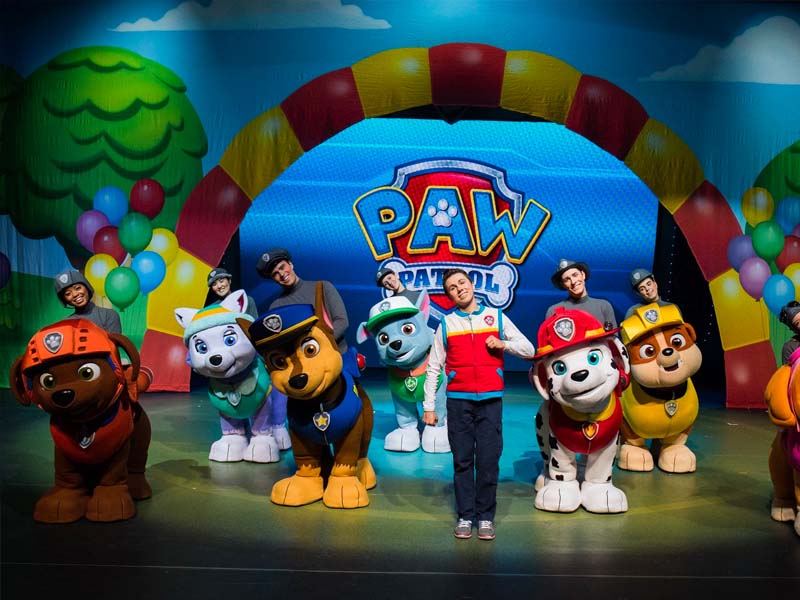 X marks the spot on this amazing new story brought by Paw Patrol Live! The Great Pirate Adventure begins with a giant celebration courtesy of our favorite town leader, Mayor Goodway! However, things don't always go smoothly as planned because Cap'n Turbot becomes trapped in a mysterious cave! When Ryder and the pirate pups come to save the day, they discover a hidden pirate treasure map! Now, a new exciting adventure awaits as the Paw Patrol sets out on a journey to find the treasure! After all, a victorious treasure hunt will be the perfect present for Mayor Goodway's celebration! However, the pups must move fast because the naughty Mayor Humdinger might beat them to the treasure! So get ready and hold on to your decks as the Paw Patrol embarks on a new journey with some help from a new character!
Paw Patrol Live has taken over 2023 with incredible new stories and an all-new production. The show has conquered numerous major cities, and more shows are being added as we speak! This year, Paw Patrol Live presents three amazing stories, Heroes Unite, Race to the Rescue, and the Great Pirate Adventure! These never before seen tales will feature all your favorite characters and notoriously charming villains, such as Mayor Humdinger and his band of mischievous kittens! But don't worry. When there is trouble, all you have to do is yelp for help. Then the Paw Patrol will arrive before you know it!
This amazing live musical is based on the popular computer-animated TV series of the same name. The show was created by Keith Chapman, and it premiered on Nickelodeon in August 2013. The main plot focuses on a young, bright boy, Ryder, the team leader of a pack of rescue pups. Each pup has a specific skill set based on various emergencies. For instance, Chase is a police pup, Marshall is a firefighter, and Skye drives a helicopter for high-altitude rescues.
Meanwhile, Rubble drives an excavator and specializes in rescues involving large boulders and other materials. Zuma can tend to all ocean, lake, and river-related emergencies for water-based recovery. Lastly, Rocky ensures all the rescues don't have a heavy impact on the environment! As they say, "Don't lose it. Reuse it!
Catch Paw Patrol Live this September by scoring tickets to the Great Pirate Adventure live at the Johnny Mercer Theatre! Tickets are now up for grabs!