Johnny Mercer Theatre | Savannah, Georgia
A new exciting adventure awaits the kiddos this spring because the immensely popular children's show, Blippi, is finally having a musical! This highly-anticipated stage adaptation will feature the beloved character Blippi plus all the hits, such as "Excavator," "Garbage Truck Song," "Wheels On The Bus," and many more! This 2023, the brand new musical will go on an extensive trek across North America, including a stop at the Johnny Mercer Theatre in Savannah, Georgia, on Saturday, 1st April 2023! If your kids are Blippi fans, they can see Blippi in person and experience the show live! So hurry and grab your tickets now to see Blippi The Musical!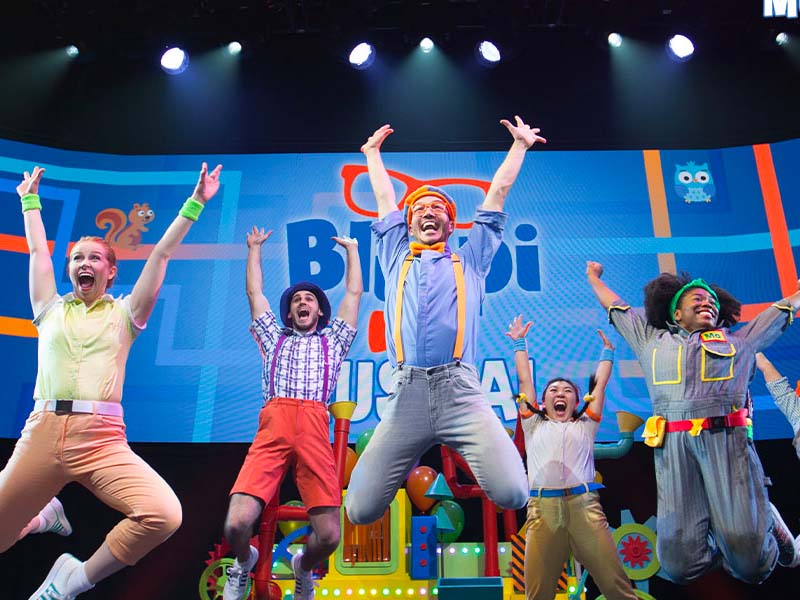 Blippi Live is a brand new show featuring the character of Blippi and several new and exciting characters. The musical will feature several Blippi staples, such as "Excavator," "Firetruck Song," "The Monster Truck Songs," and many more. The musical is designed to awaken the imagination of its viewers and help kids make new discoveries. The fun, family-friendly show will also introduce a stellar cast, with Blippi creator Stevin John as the writer and creative force.
Blippi is an American educational program that was introduced through Youtube. The live-action show featured a fun character, Blippi, who wore spectacles, a blue shirt with an orange hat, and suspenders. The show brings its viewers on a journey through several exciting locations, such as zoos, indoor playgrounds, animal rescue centers, fire stations, museums, and plenty more.
Created by Stevin John, the original actor for Blippi, the show aired its first episode in 2014. In 2020, the show joined Moonbug Entertainment, a multi-channel network. Eventually, the show expanded its audience and was dubbed into nine more languages, including Spanish, French, Arabic, and Swedish. On May 8, 2021, the show introduced a new actor, Clayton Grimm, for Blippi, followed by a new character named Meekah. In the same year, the spin-off Blippi's Treehouse was launched on Amazon Kids+.
Join the exciting adventure of Blippi and his friends as they make amazing discoveries and perform your favorite songs in this new musical, Blippi The Musical Live! Secure your tickets now for your and your kids to create precious memories that will last forever!