Johnny Mercer Theatre | Savannah, Georgia
One of the world's most-loved Canadian Youtubers and stand-up comedians, Kurtis Conner, is popping up at Johnny Mercer Theatre, bringing a live show on Thursday, June 23rd, 2022. With over 3.8 million subscribers on YouTube to date, Conner is set to bring his "freshest, funniest material yet" with friends Jacob Sharpe and Dean Hebscher. Catch his signature puns and dad jokes come to life beyond your screens as he embarks on a tour that'll get your socks off in laughter! Book your tickets now!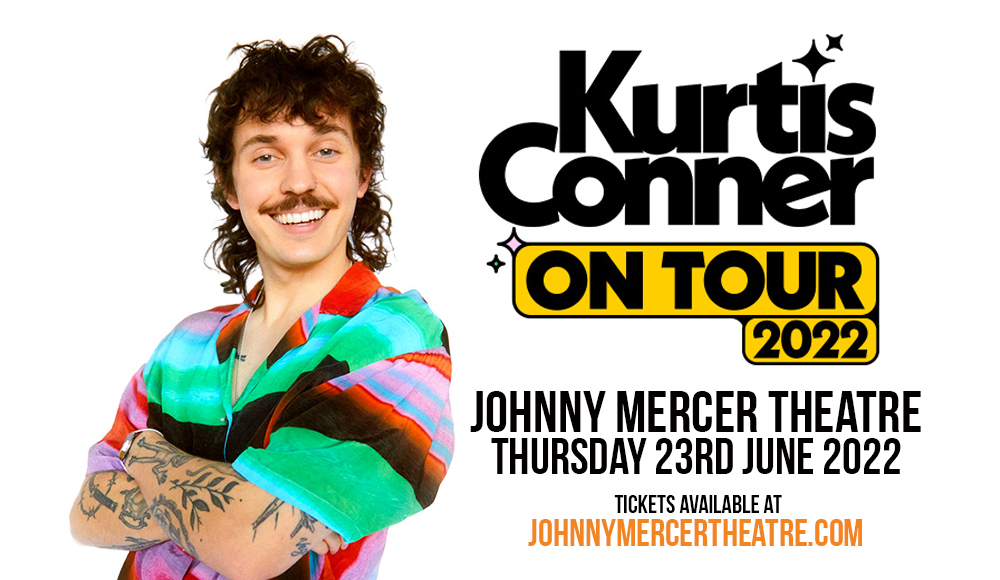 Hailing from Canada, comedian Kurtis Conner has spread laughter all around the world. With early beginnings of amassing an audience on the former short video-sharing social media platform Vine, he gained rising YouTube popularity when one of his videos became viral, garnering over 600,000 views in just two days.
Prior to his rising YouTube fame in 2017, Conner released a debut comedy album named "Cuppla Jokes" in 2016, hitting #1 on the iTunes comedy chart, and #6 on Billboard comedy.
To date, Kurtis Conner is widely known for his commentary content covering a wide range of topics. His channel has over 3.8 million subscribers, amassing over 490 million views. The comedian has marked his place as a Gen-Z favorite for his relatable and hilarious humor.
Having been to other stand-up tours like the "We Are Two Different People" tour with Danny Gonzales and Drew Gooden, he's set to embark on his own very special solo comedy tour. It's time to turn that phone off and catch Conner's comedy magic come to life on stage at Johnny Mercer Theatre on June 23rd.
Get ready to laugh out loud and relate to his signature puns and commentaries on all things life. Book your tickets now!