Johnny Mercer Theatre | Savannah, Georgia
American stand-up comedian Leane Morgan is embarking on a brand new tour this 2023! The outing, titled Just Getting Started Tour, brings Leanne Morgan's menopausal humor across North America! This much-awaited trek makes a stop at the Johnny Mercer Theatre in Savannah, Georgia, on Saturday, 8th July 2023! The tour comes after Morgan successfully completed her massive 2022 outing, The Big Panty Tour! This 2023, fans better get ready for her unapologetic but highly-relatable humor! So hurry and get your tickets now to see Leanne Morgan light up the Johnny Mercer Theatre on Saturday, 8th July 2023!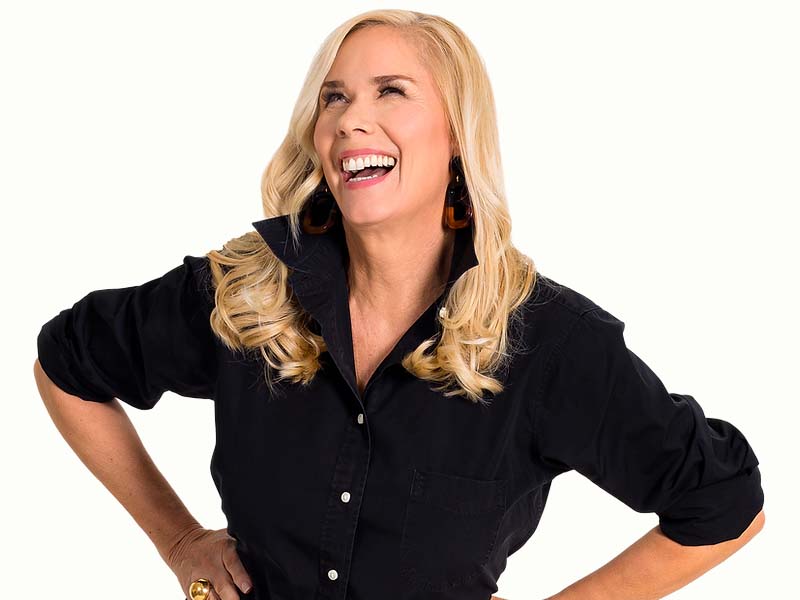 Leanne Morgan's natural knack for humor has turned into a phenomenal career. She was a typical mom who sold jewelry during home parties. But her sales pitch has been an incredible icebreaker. Not to mention, she has been gathering crowds left and right. Her humor, which may contain jokes about hemorrhoids and breastfeeding, has had her audience laughing out loud for over 22 years. Moreover, Morgan's wit and talent have made her one of the most unpredictable and excellent comedy writers.
Morgan pursued stand-up comedy with the encouragement of friends and family. She started performing in local comedy clubs in San Antonio, Texas. And before anyone knew it, her career took off. Morgan has been featured in several highly-regarded live comedy concerts, including the Just for Laughs Festival.
Today, Morgan has amassed more than a million followers, and her stand-up comedy special has been viewed over 50 million times. Her material, which often involves raising kids, life with family, her husband, and cooking recipes, made her a hit among both male and female audiences.
If you love stand-up comedy, you better secure your tickets now and catch Leanne Morgan at the Johnny Mercer Theatre on Saturday, 8th July 2023! The show is guaranteed to make you laugh like there's no tomorrow!