Johnny Mercer Theatre | Savannah, Georgia
Lindsey Stirling, the multi-award winning violinist, songwriter, and dancer presents, The Snow Waltz Tour at Johnny Mercer Theatre on Friday, November 25th 2022. Performing in a variety of music styles, from classical to pop and rock to electronic dance music, with the very unbelievable ability to perform dance routines while she is playing the violin, Lindsey's shows have become an obsession to fans everywhere, grab your tickets now as these sell fast! Snow Waltz is the brand-new holiday themed album from Lindsey and is due to drop in October, and you have got to hear it live, only at the Johnny Mercer Theatre in Savannah, GA.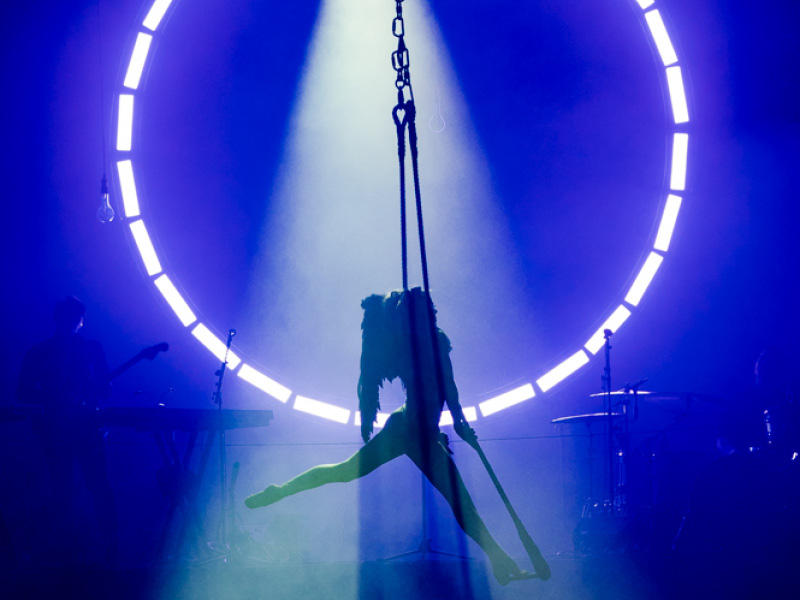 "You can choose violin, or you can choose dance, but we can't afford both, and I chose violin". That's how Lindsey Stirling, violinist, songwriter, and dancer, fashioned her life from a very early age. At the age of 23, In 2010, Lindsey was a quarter-finalist on season five of America's Got Talent. The performance was dubbed electrifying and won the acclaim of the audience. She impressed the judges not only by mixing hip-hop, pop, and classical music on the violin, but also by incorporating dance routines while playing the violin, which she is known for, on her tours. "I have to know a song perfectly before I can even begin to move. Once I know a song really well, I can then have fun dancing".
During 2011 she agreed to shoot a music video for her song, "Spontaneous Me" she began making music videos for her YouTube. The channel rapidly gained popularity that by 2012 she now has over 3 billion total views and over 12 million subscribers. Between 2011 and 2022 she has produced numerous music videos, toured rather extensively and performed in various competitions, across America, and produced and re-vamped many albums. Multi award-winning Stirling has amassed Billboard Music awards from 2014, 2015 and 2017, YouTube awards in 2013 and 2015, and Daytime Emmy Awards in 2019 to list a few.