Johnny Mercer Theatre | Savannah, Georgia
Are you looking for the ideal live show to take the kids to this fall? Search no more as our favorite British pig, Peppa, will grace the US Johnny Mercer Theatre stage this October 7 for the highly-anticipated "Peppa Pig Live! Peppa's Big Adventure." Join Peppa, George, Pedro Pony, Suzy Sheep, Gerald Giraffe, and the rest of the gang in this 60-minute live musical experience that will delight and captivate all audience members. Watch your kids' eyes gleam in excitement and happiness as they help the beloved Peppa Pig characters navigate an exciting camping trip in the woods. Don't miss this chance to let your kids experience the magic of Peppa's Big Adventure. Get your tickets before they run out.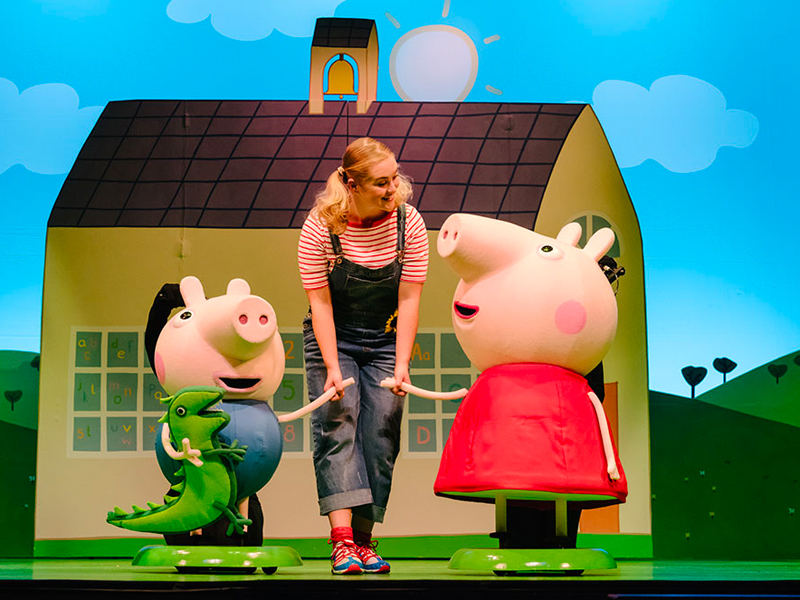 Peppa is embarking on a big adventure that will take her to 20 cities across the country this year! Peppa Pig Live! Peppa's Big Adventure will bring to life the beloved characters of the British animated series "Peppa Pig." In a 60-minute show, experience live the exciting adventure of Peppa and her gang.
The number 1 streamed preschool animated series airs on 40 languages around the world. Streamed on Paramount+, Amazon Prime Video, and Roku, it has amassed millions and millions of views. It has now become the "crowned jewel' of Nick Jr, with a large following of 3.2 million on Facebook and 84 million subscribers on Youtube. My First Album, Peppa's debut album, was released in 2019 and continues to be a global phenomenon. On the other hand, Peppa's second album, Peppa's Adventures: The Album, was published in July 2021 and made Peppa's pop career a success.
Take your young ones to this musical performance that they will surely love. Fans of the animated series in Savannah, Georgia, Peppa Pig's Adventure, will be coming to the Johnny Mercer Theatre on Friday, October 7th. You can now reserve tickets here at johnnymercertheatre.com, and follow Peppa Pig Live! on social media for more information and inclusive content for the tour.