Johnny Mercer Theatre | Savannah, Georgia
This September, critically-acclaimed singer-songwriter Ryan Adams will do a series of solo shows across North America! His highly-anticipated 2023 run has over 50 much-awaited dates spread across summer and fall. Most of the shows will feature his backup band, The Cardinals. However, there will also be 11 solo shows in September that will feature intimate sets! Fans on Savannah, Georgie are some of the lucky fans who will get to witness Adams deliver his incredible hits, such as "New York, New York," "Everybody Knows," "Lucky Now," "Do You Still Love Me?" and many more. Aside from his original hits, the Grammy-nominated singer will perform some of his iconic covers! On Sunday, 10th September 2023, Ryan Adams will light up the Johnny Mercer Theatre with his scaled-down, intimate set! Hurry and secure your tickets now before the show sells out! You can buy your passes by clicking on the Get Tickets link!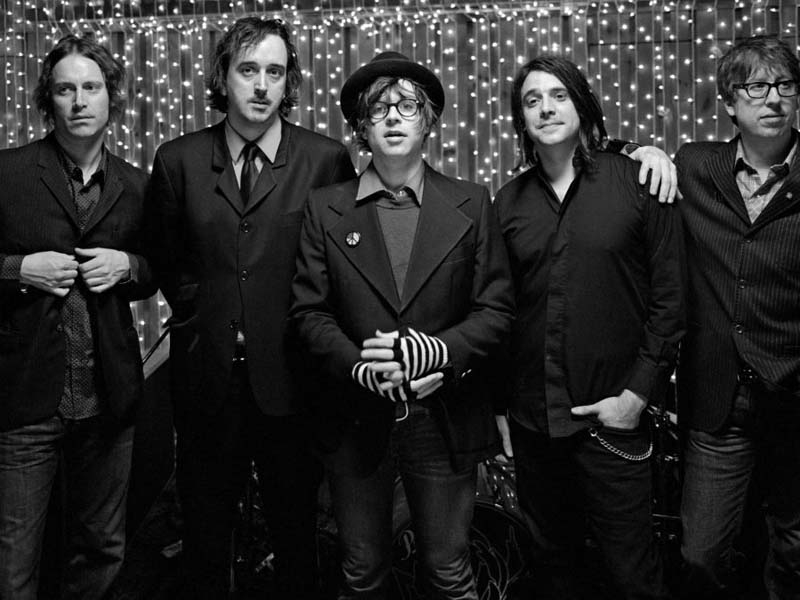 During the '90s, Ryan Adams made waves across the music world with the band Whiskeytown. Formerly a prolific alternative rock group, Adams released several critically-acclaimed efforts with the band before leaving in 2000 to pursue his solo career. Adams released his solo debut album, Heartbreaker, in the same year and made a moderate breakthrough in the U.S. and international charts.
The following year, Adams released his breakout hit, "New York, New York." The single, spawned from his sophomore album, Gold, topped Billboard's Adult Alternative Airplay (AAA) chart and peaked at number 18 on the Hot Adult Top 40. Before wrapping up the promotions for his breakthrough album, Adams dropped the follow-up single, "Answering Bell," which peaked at number 13 on the AAA chart.
In 2002, Adams' third album, Demolition, soared to number 28 on the Billboard 200. By this time, he has established himself as one of the must-see solo acts in the U.S. The album spawned the single "Nuclear," which performed phenomenally on the AAA chart. For the rest of the 2000s, Adams consistently dropped studio efforts. The prolific songwriter also continued to belt out critically-acclaimed hits.
His 2007 album, Easy Tiger, became one of the highest-charting albums of his career. The album, which peaked at number 7 on the Billboard 200, featured the number 3 AAA hit single, "Two," followed by the number 4 staple, "Everybody Knows." The album also featured Adams' band, The Cardinals. However, the album was billed as a solo effort upon its release. By 2011, Adams achieved his second number 1 hit after "New York, New York." "Lucky Now," spawned by his 13th studio album, Ashes & Fire, topped the AAA chart. During an interview, Adams explained that the early version of the song was written for former Cardinals bassist Chris Feinstein who unfortunately passed in 2009. "It was a difficult song to write. The first version was called 'Chris.' I was trying to write a song for my friend and former bandmate who passed away. The song I wrote was too direct, and I realized there needed to be more self-reflection. I needed to make this feeling relatable to others so that it could be relatable back to myself," Adams explained.
Ryan Adams has been known to perform covers of popular songs, including Taylor Swift's "Bad Blood," "Blank Space," "Sake It Off," and Welcome to New York. He also performed his version of Oasis' "Wonderwall." The covers charted on Billboard's Hot Alternative & Rock Songs chart.
Get your ticket now to see Ryan Adams deliver his solo show at the Johnny Mercer Theatre on Sunday, 10th September, 2023!