Johnny Mercer Theatre | Savannah, Georgia
EVENT RESCHEDULED TO SATURDAY 10TH DECEMBER 2022. Originally Sunday 11th December 2022. All original tickets are still valid!
Television personality, stunt performer, stand-up comedian, and all-round Jackass, Steve-O comes to Johnny Mercer Theatre on Sunday, December 11th 2022 for his latest and greatest solo tour, The Bucket List Tour. Grab some tickets and get ready for a night of tales so tall you'll think they had to be fake, but he's got it all on camera, with the arrest warrants to prove it all. This is your chance to find out how to get by in life with absolutely no skills, education or common sense, and proof that with just a home camera and will to get drunk, high and do stupid stuff, can make you famous. Plus, for fans of the Jackass series, Steve-O has been known to bring other Jackass members as guests for his live shows.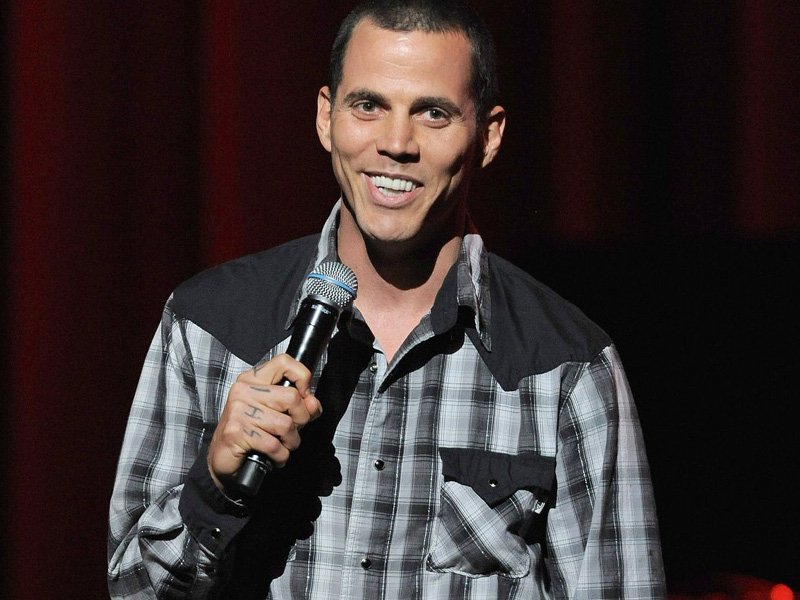 Entertainer, television personality, stunt performer, stand-up comedian, and YouTube star, Stephen Gilchrist Glover, aka Steve-O is most famous for his performance stunts in the reality comedy television series, Jackass, which ran from 2000 to 2001. You may also recognize him from his other related films, Jackass: The Movie (2002), Jackass Number Two (2006), Jackass 3D (2010), and Jackass Forever (2022), as well as its spin-off series Wildboyz (2003–2006) and Dr. Steve-O (2007).
Stephen attended the University of Miami to study with the School of Communications, but dropped out after one year due to poor grades and miscellaneous acts of disobedience. He did eventually graduate from the Ringling Brothers and Barnum & Bailey Clown College in 1997, but was not selected to join the Ringling Brothers and Barnum and Bailey Circus and instead worked as a clown in a circus at the Fort Lauderdale Swap Shop flea market.
More recently, Steve-O announced the title of his new book, A Hard Kick in the Nuts: What I've Learned From a Lifetime of Terrible Decisions, will be released on September 27, 2022.