Johnny Mercer Theatre | Savannah, Georgia
On Sunday the 12th of November the Johnny Mercer Theatre is delighted to be welcoming one of the best tribute bands onto its stage – The Fab Four. Join them as they pay The Ultimate Tribute to one of the world's biggest bands, The Beatles. Tickets are on sale now, so snap yours up today to guarantee you will be there to hear original Beatle songs from The Fab Four and to rock out to hit tracks, such as 'Yesterday' and 'She Loves You'. It will be an unforgettable evening, so be there and sing along with The Fab Four for The Ultimate Tribute.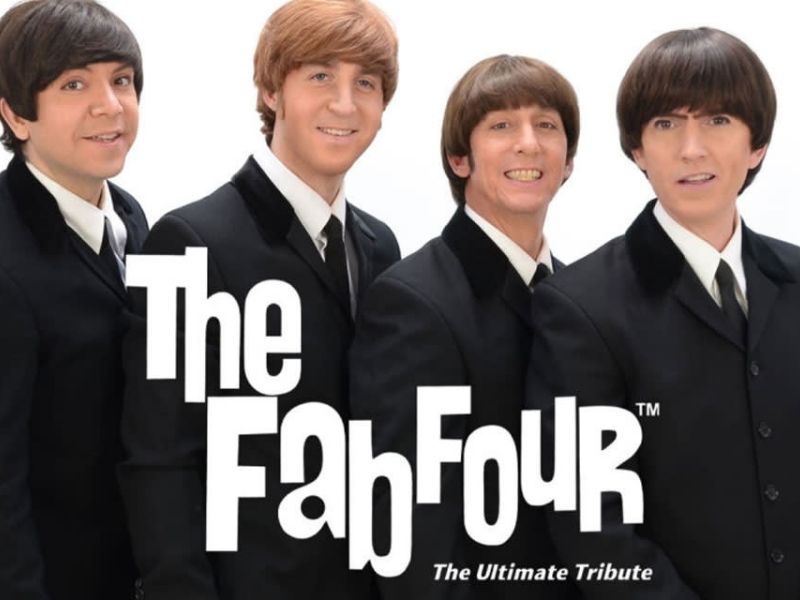 Since they were formed in 1997, by John Lennon impersonator, Ron McNeil, The Fab Four have been paying homage to the great, iconic British rock band, The Beatles. They began performing in California, where they were based, but as their reputation grew, they started playing in bigger venues, and since have travelled the globe to bring their perfect renditions of Beatles tracks to various countries, such as Hong Kong, Germany, Australia and Mexico. Their attention to detail, amazing vocals and instrumental playing creates the perfect tribute that feels as though The Beatles are live on the stage themselves. Join Paul McCartney, portrayed by Sarraf, John Lennon, portrayed by Adam Hastings, Harrison, portrayed by Gavin Pring and Ringo Starr, portrayed by Joe Bologna, as they perform from the vast and epic catalogue of The Beatles. Their costume changes, effortless and amazing singing and playing paying homage to all the eras of The Beatles, from their soulful, emotional tracks, such as 'Yesterday', to the cheerful, 'Yellow Submarine', and psychedelic, trippy, 'Strawberry Fields Forever'. Experience all the shades of The Beatles with The Fab Four as they give The Ultimate Tribute to them, and ensure you are there at the Johnny Mercer Theatre on the 12th of November.